... NEWEST ENTRIES AT THE TOP ...


HUMOR

Humor, a collection of stories of varying lengths is to be published by Faber & Faber on November 6th 2014. It looks like this: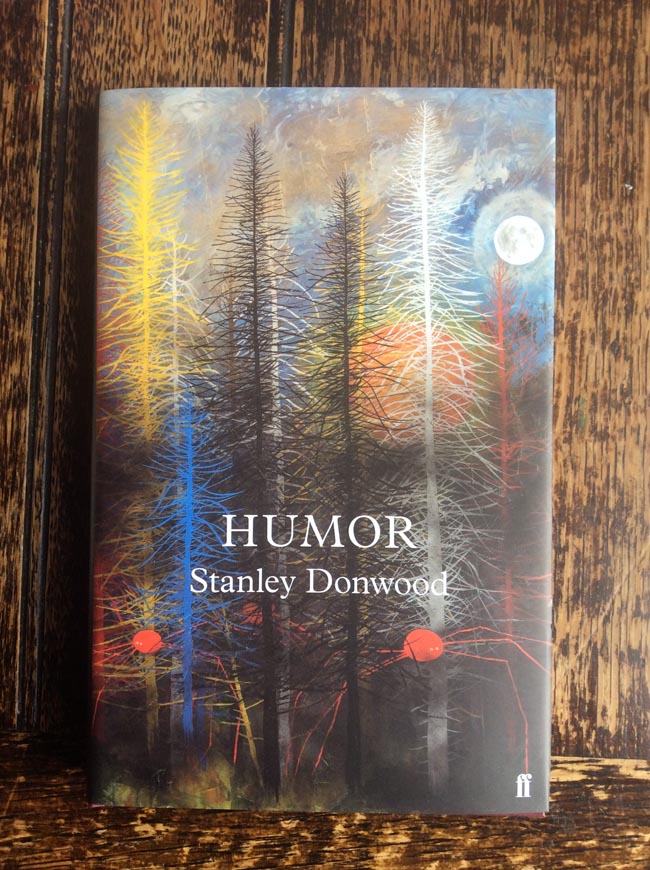 I'd like to point out at this stage that:
a) All of these stories have been published before. They have been lightly copy-edited by an expert at Faber, and very occasionally tweaked by me, but if you have bought, borrowed, stolen or read both Slowly Downward and Household Worms you will have read all this before.
b) Even the introduction has been published before, in the catalogue to the Red Maze exhibition I did at Schunck in The Netherlands a few years ago.
There are several reasons that I wanted the book to be published by Faber; not least of these is that I've had a great admiration for Faber since I was a teenager, and to have my work published by them is like some kind of fucking amazing dream. As well as this, I kind of hope that the work will find a new audience. This may or may not happen.
Faber have done a grand job with the book. It is a very nice thing. In addition to the edition I've taken one of my customarily poor photos of, above, Faber have also made a special limited edition, a de fucking luxe edition, printed on hemp paper and presented in a slipcase with a signed lithographic print. Hemp paper. I like this; venerable independent British publisher goes to Spain, buys a bale of cannabis, ships it back to the UK, takes it (I'm not kidding) to Hemel Hempstead, where it's processed into paper. And I got to design the watermark for it; it's the crying minotaur I drew for Radiohead's Amnesiac a long time ago.
So. It's all quite exciting.
For more information, specification, pricing and blurb, please go HERE for the standard hardback, and HERE for the flabbergasting marijuana-infused art version.

And, naturally, that is not all. To launch this book into the world there is an event in London; it's on the 3rd November (which is a Monday) and is at The Social, on Little Portland Street which is a few minutes walk from Oxford Circus. It's ten quid a ticket; Ric Jerrom will be reading from Humor, Paul Kingsnorth with be reading from his 'shadow language' novel The Wake, John Matthias will be playing live, from his latest record Geisterfahrer, and Bleep DJs will be adding an acidic flavour to the night.
I'll also be giving out 99 wage packets, shown below: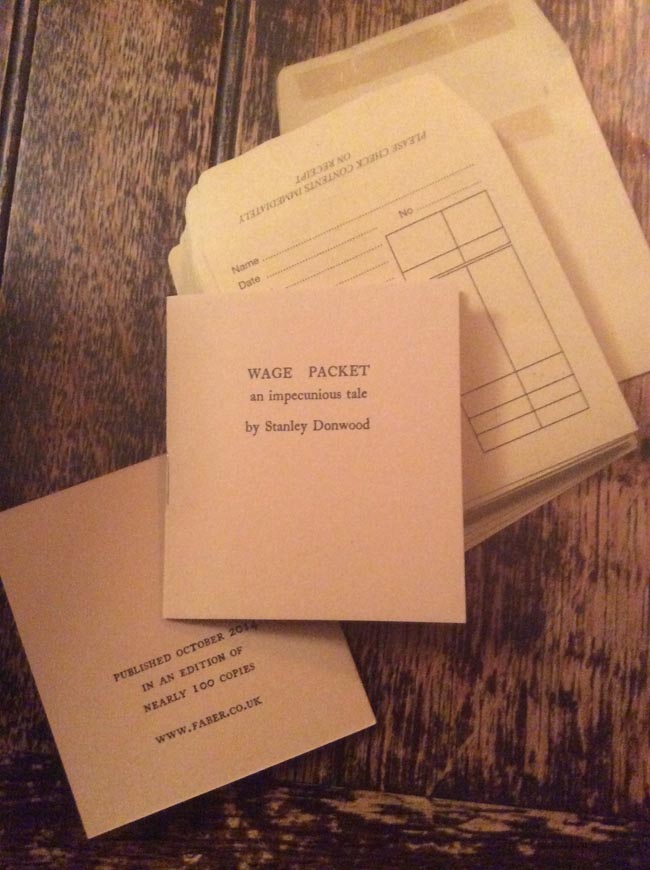 Details HERE and click through to the ticket outlet...

There is other stuff happening too, not least a popup Humor shop in London's well salubrious bookshop-lined lane Cecil Court, but I'll ramble on about that in a little while, as it's not until the 20th November...

- 11th October 2014





BACK TO SKOOL

Good afternoon. May I offer my profound apologies for failing to bore you with my tedious ramblings for over two months? Or may I not? I have been away collecting mud from various swampy regions for purposes I will not disclose here.
But now I am back, with many things to relate. In no particular order.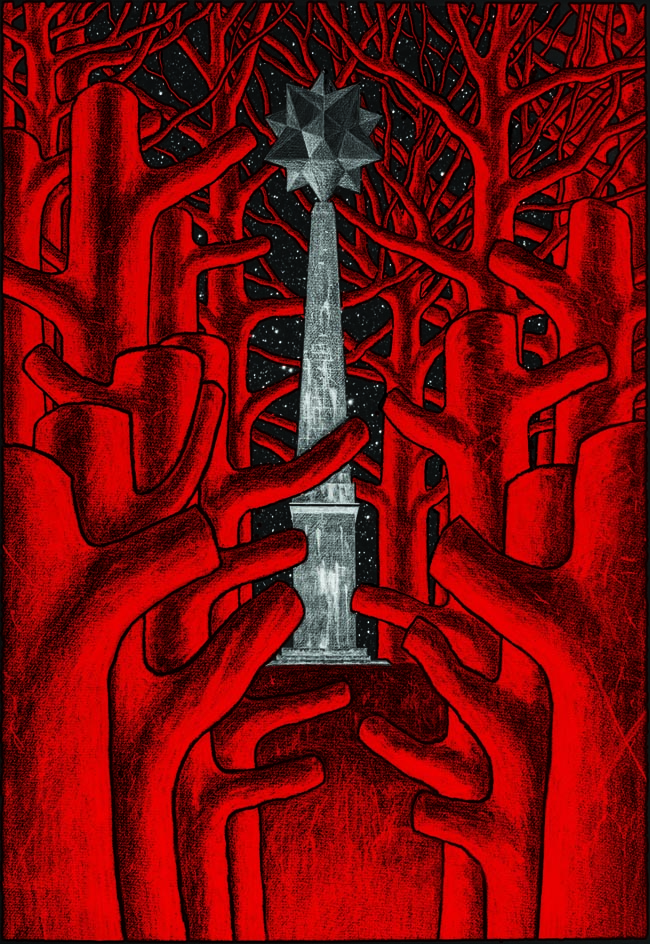 This is a screenprint called 'Edge of the Harvest' and it was printed on my behalf by Shepard Fairey for a show in Chicago called The Provocateurs. The prints are 24" x 34", cost three hundred dollars, and are available HERE.
This print is actually the first to emerge from a strange and new body of work that has been fermenting and curdling in my mind for some time. Even I find it quite disturbing. More artwork will emerge next month, perhaps wrapped around a record.

I've also had some work printed in London, for a show called Blisters. The work for this show is called 'Dazzle', and it looks like this: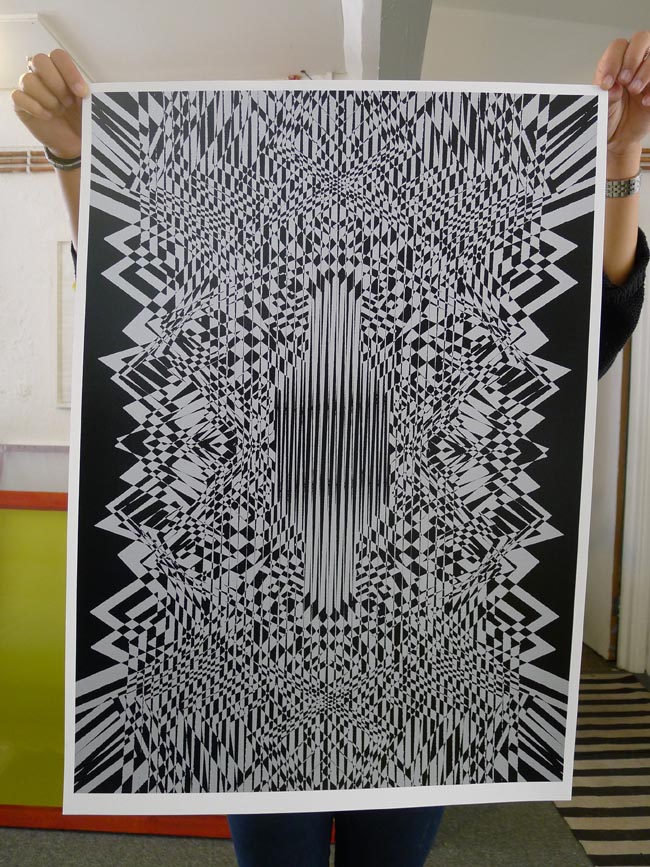 The show, which is (as far as I can tell) only open on the 12th and 13th September features loads of artists and all the prints in editions of forty and are forty quid each, which is kind of amazing. There is loads more information about it HERE.

In other news, the latest print release from the tiny web shop sold out in about half an hour. This is of course most gratifying for someone who got a D for their art A level, but it does appear to have left many people disappointed, as there were only 70 of each print. I'm not quite sure what to do about this - make the edition size bigger? I guess that's a reasonable thing to do. So next time I will do editions of 99. Oh yes, and to all those who bought a print; we will be despatching them next week, probably on the 26th August. This is what the prints looked like; they are called 'Emergency Stabilization' and 'Spreading Contagion'.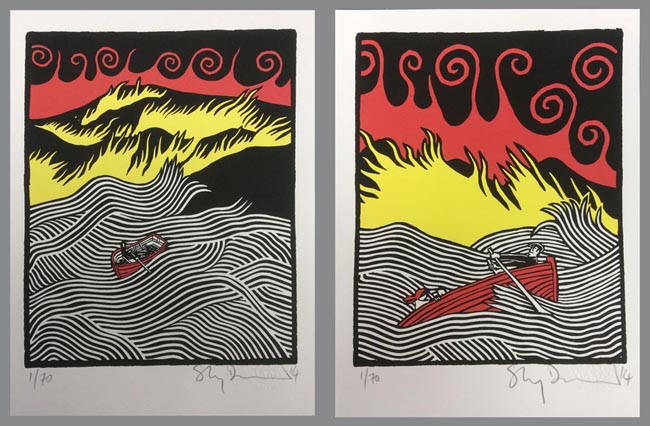 Pitched, price-wise, somewhere between the $300 of 'Edge of the Harvest' and the £40 of 'Dazzle' is 'Fucked Millennium' at £122, which is available HERE, and looks like this: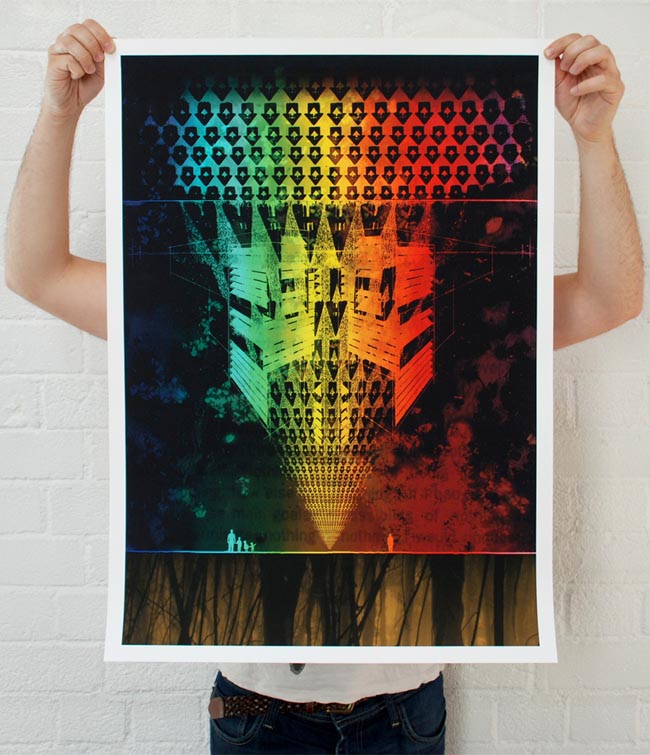 Well, that's all I have time to write about today, as I'm off now to continue the edit of the new edition of 'Catacombs of Terror!', a pulp thriller featuring GUNS, DRUGS and PIGS that I wrote for a bet ten years ago. It's going to be published again, perhaps even in time for Zmas... so I'm off to the library with my coloured biros and little post-it notes. Bye for now, innit.

- 21st August 2014





NEWS FROM NOWHERE

Hello. Since I last wrote on here the release of the two prints called Too Big To Fail and Troubled Assets has been and gone, and they all sold very quickly. My apologies to those who would have liked a print but didn't manage to get one. I increased the edition size to 60 but that didn't help. It's (of course) great that people like them.
Anyway, here's a link to the page where you can sign up for News From Nowhere which is the irregular bulletin about prints sold from www.atinywebshop.com. As well as signing up for the bulletin you'll also be setting up an account. More blurb if you follow the link.
Of course, the draughty electronic warehouse still operates...

- 30th May 2014





STILL NO IDEA WHAT IS GOING ON

But lots of things are happening. You may, or may not know that I've got a twitter account now, as part of my belated and essentially futile attempt to remain with it and hip, as well as appearing to have kept up with technology. I put things on the internet by using twitter quite often, and that's probably a better way to find out what I happen to be filling the hours of my life with than this stupid blog.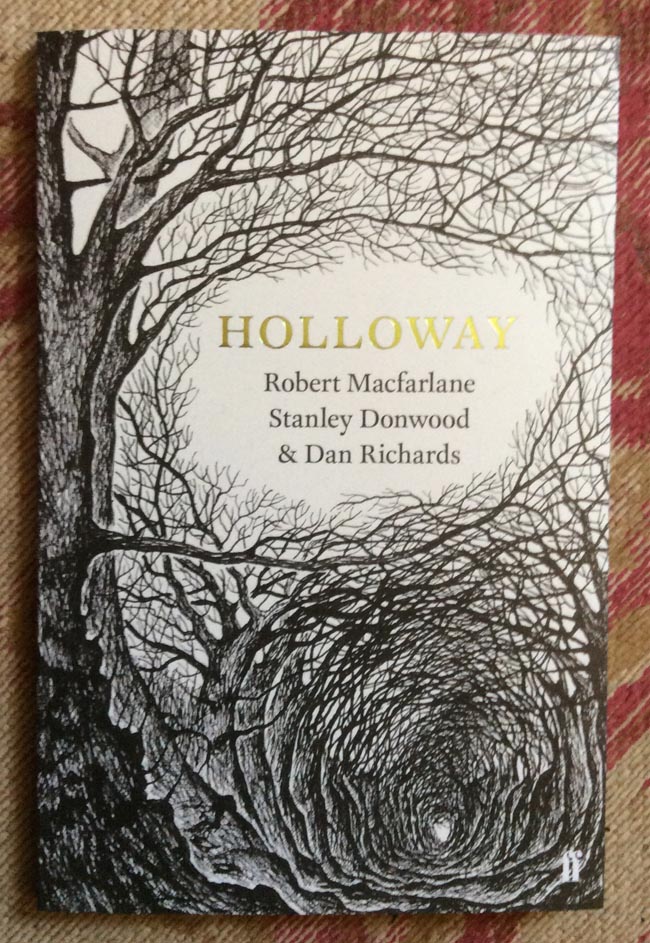 As you can see from the blurred photograph of it above, the paperback of Holloway is out now. It is, of course, pretty much the same as the hardback, only a bit smaller, less hard and cheaper. And it has some reviews printed within its pages, with all the bile, venom and hate edited out so they sound really good. If you don't have a copy yet, and have nothing better to do with a tenner, I recommend it as the only book about a hedge to have become a bestseller.

In other news, I've once more conjured up a design for this year's Glastonbury Festival which will shortly be seen on lots of tee shirts and programmes, as well as on the festival website, and, for the first time, a digital programme available from iTunes. A fucking iTunes programme for a festival. I love the modern world. I probably shouldn't show you the design because they're usually a bit worried about piracy, but I can tell you that it looks a hell of a lot like a painting I did called Nether.

In further, and unrelated news, there will be another tiny web shop up very soon, with another two fragments from Lost Angeles. These two will look like this: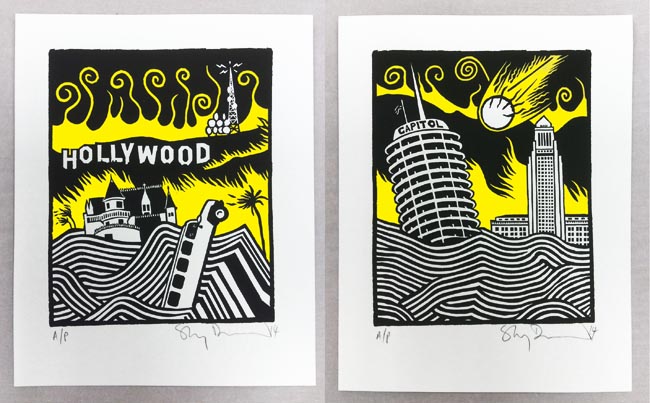 The tiny webshop is closed at the moment, but will of course reopen, as a forthcoming News From Nowhere will announce. If you don't receive News From Nowhere, you will if you sign up for Taglibro. It's kind of more like an advertising freesheet in style and intent... By the way, apologies for the recent lack of a Taglibro. I have been infernally preoccupied of late.

- 28th May 2014





I HAVE NO IDEA WHAT IS GOING ON

Well, actually I do, but there's so much of it and I'm so vacant and confused I can't assemble my thoughts in any kind of order. For instance, the book I allude to in the post below this one is now definitely going to be called HUMOR. It will definitely be divided into four sections, entitled Sanguine, Choler, Phlegm, and Melancholy. I must reiterate that the material to be collected within the forthcoming swanky volume has all been published before and is mostly also available somewhere on this rambling and archaic website.
Also planned is an extremely limited edition printed on hemp paper that is going to be watermarked by me, hopefully with a crying minotaur. There are, however, a multitude of details to attend to regarding this.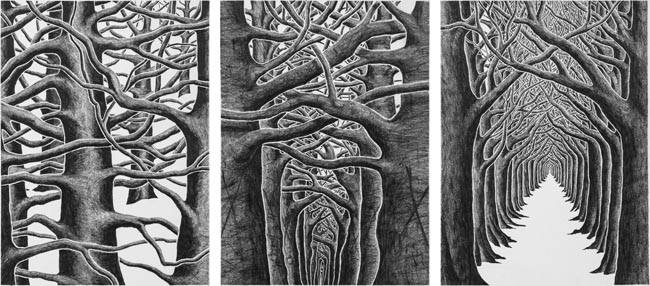 Next! Right, okay, pretty soon I've got three brand new large-format prints (shown above) at the Tag Fine Arts stand that the London Print Fair at the Royal Academy in London. This is between the 24th and the 27th of April, so it's actually really, really soon. More details here: www.londonprintfair.com
The prints are called Phlegm, Sanguine, and The End Of Humor, and, yes! are three of the new illustrations for Humor ...which I totally failed to mention whilst writing about the book. Thankfully Faber&Faber have their own PR department to make up for my chronic inability to market my own work. Well, I hope they do, anyway.

- 19th April 2014





HUMOUR (or HUMOR)

Noun.
1. The quality of being amusing or comic, especially as expressed in literature or speech.
2. A mood or state of mind.
Archaic: an inclination or whim.
3. Historical: Each of the four chief fluids of the body (blood, phlegm, yellow bile (choler), and black bile (melancholy) that were thought to determine a person's physical and mental qualities by the relative proportions in which they were present.

The title of my forthcoming book, to be published by Faber & Faber in the autumn, will be Humour. Or Humor. It will be a collection of miserable stories, all of which have been published before, but in a fancy-assed new volume. Despite my grumpy face I'm actually really excited about this, and will endeavour to furnish you, my patient reader, with further information as I receive it. Bon nuit.

- 10th March 2014





ALL IN THIS TOGETHER

As I write, the buckets and pans are catching the drips in the attic as the storm circles overhead. More rain than has ever been recorded has already fallen, and there's no sign of it stopping. So here is a boat.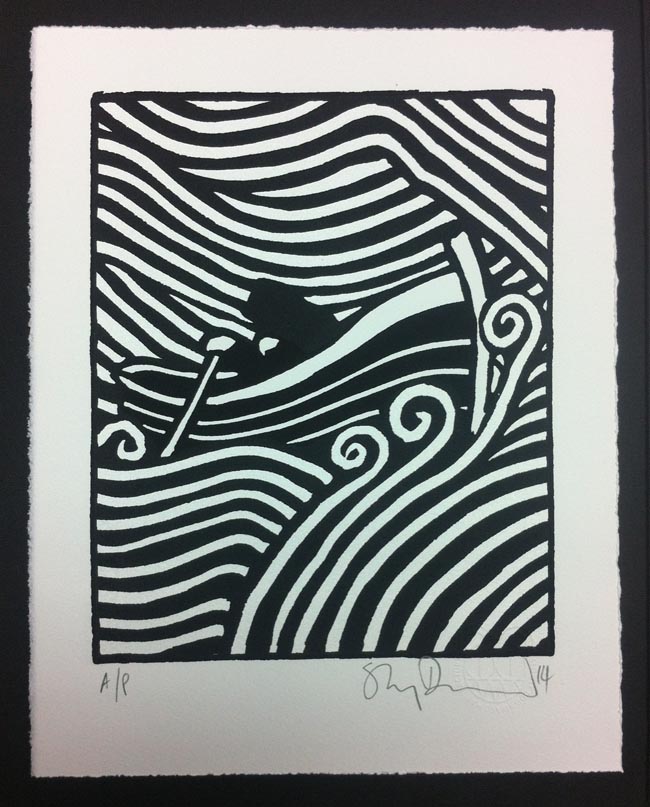 It's another new print; this one is called 'Credit Swap', and it's an edition of 44, and like 'Upturn' shown in the post below it's approximately 25cm x 32cm, and again they will be £44 each. Both of these prints are, despite appearances, printed with two colours, only one of them is an extremely subtle pearlescent white so you can't see it on a screen.
The title, 'Credit Swap', is another homage to the finance industry. Here's what Wikipedia have to say about credit default swaps; I leave you to draw your own conclusions about them.
These prints will be available shortly; I'll update this post as soon as they are...

Hello. Okay, we got it together. The tiny web shop the sale of these mementos of civilisation-wide hubris is HERE. It's my intention to continue with this little series of fragments torn from Lost Angeles. They will all be in editions of 44 and cost £44.

- 12th February 2014, amended 22nd February 2014.





GREEN SHOOTS OF RECOVERY

The rain is lashing against the uninsulated window. I'm huddled underneath a blanket from which one icy hand protrudes, typing these words with a single digit. The floodwaters are continuing to rise.
Here is a new print: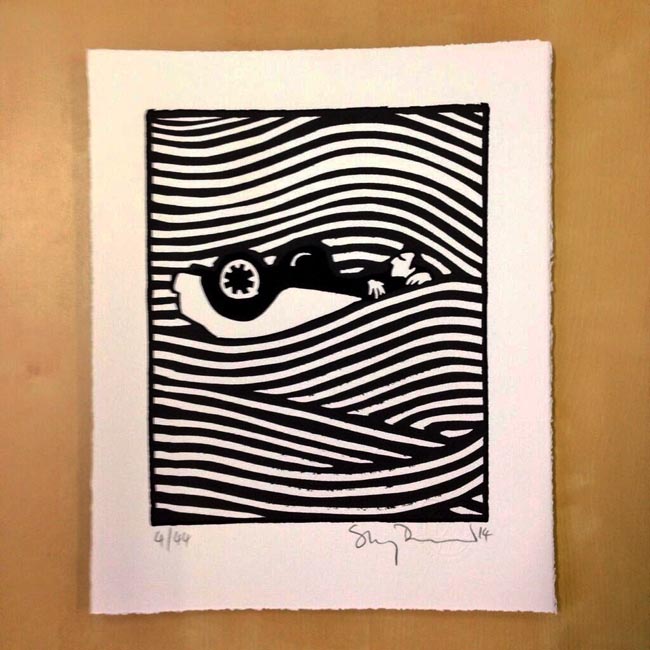 It is called 'Upturn', and this is what I wrote about it;
Despite the ongoing economic disasters engendered by the mendacious movements of the finance industry, we are informed that the appropriation by the wealthy of ever more of the world's resources is 'working'and will lead us to a shining 'recovery'. To celebrate this upturn I present a small print of a different kind of upturn. an upturned car. Complete with a refugee.
Anyway, they are only available from Chapter in Cardiff at the moment. There are only 44 of them and they are £44 each. They are about 25cm across and about 32cm high. How you get them from Chapter is another matter. My internet sleuthing skills aren't up to much, but you could perhaps start here.

In other 'news' I hope to be having a collection of stories published by Faber & Faber this year. I'm still unsure what to call it, still unsure what the illustrations should look like, and still unsure of what the cover should look like.
And I'm still working on the covers for JG Ballard's books. This is something of a challenge and I'm not sure how it's going. I think I need a deadline or a cabin in the woods or a bag of crack. I don't know what I need. But I will get on with it. On Monday.

- 25th January 2014

PS. It turns out that Chapter don't sell prints online; you have to go to Cardiff. If that proves troublesome (and I can sympathise) perhaps it might work if you phone them. Sorry!





ZMAS GREENPEACE FUNDRAISING

I'm like, all over my stupid blog at the moment. GREENPEACE are offering e-zmas cards, and I've done one, and the link no longer works because zmas is finished now..
Happy happy, joy joy.

- 6th December 2013





ZMAS MARKET MISERABLISM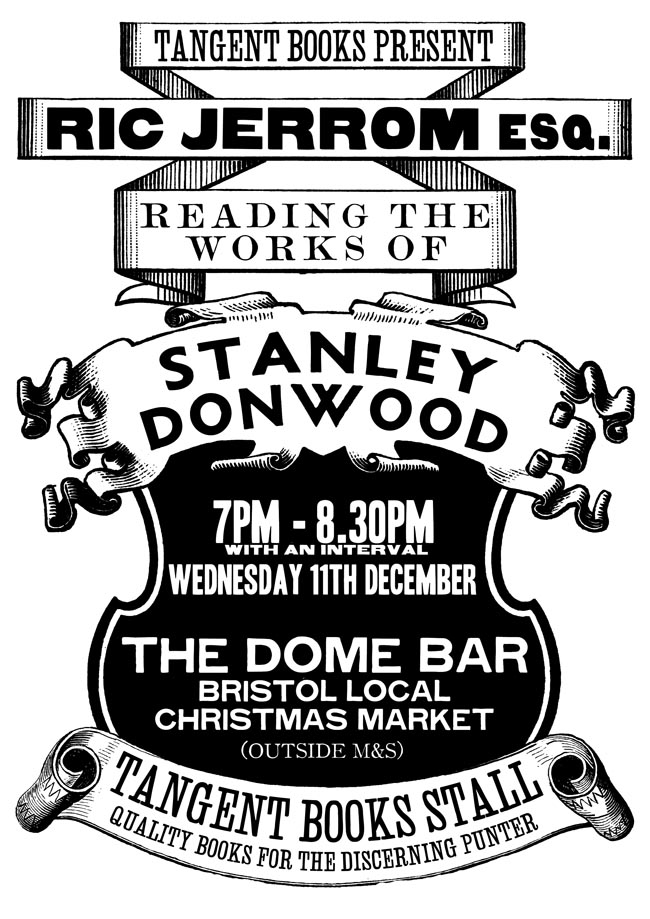 If you happen to be in Bristol's scintillating centre next wednesday, you might find a distraction from consumerism welcome. Then again, you may not.

- 6th December 2013





SOLSTICE AVENUE: ALL GONE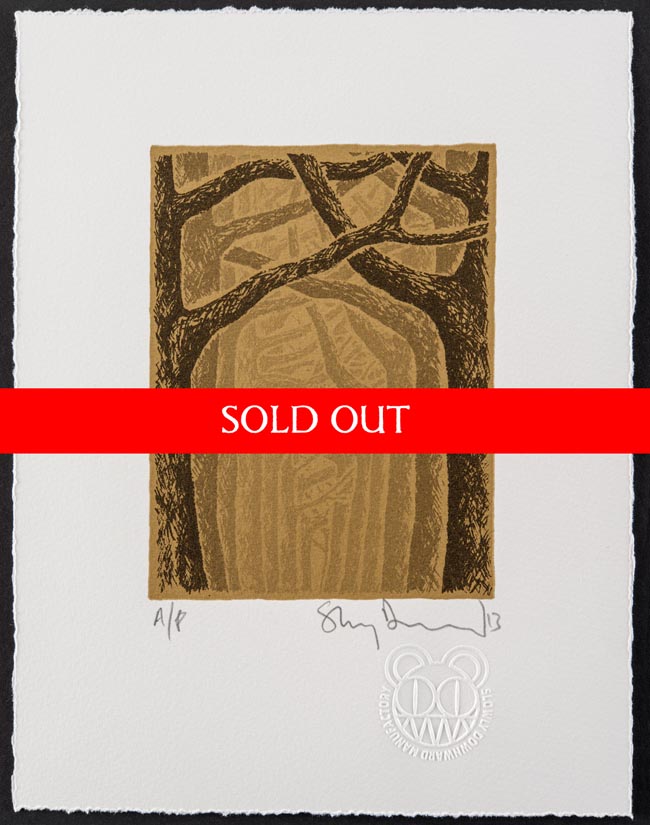 I'm afraid the edition has sold out. Apologies to anyone who wanted one but missed it. The prints will be packed over the next couple of days and should be despatched on monday.
If you're interested in other arboreal artwork, perhaps you might like to look over here.

- 5th December 2013





SOLSTICE AVENUE PRODUCTION

A little while back I blethered on for some time about making the drawings for this year's solstice print; Golden Solstice Avenue. Now, after the installation of the Hollywood Dooom exhibition in Cardiff, there's time to continue with that. As I mentioned, this year's print had to be approached a bit differently due to the nature of the image; so here are the drawings, lined up for registration and then, on the right, the first layer of 23.5ct gold...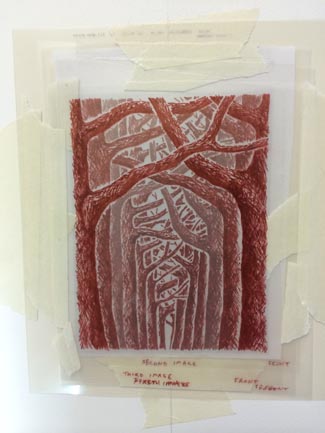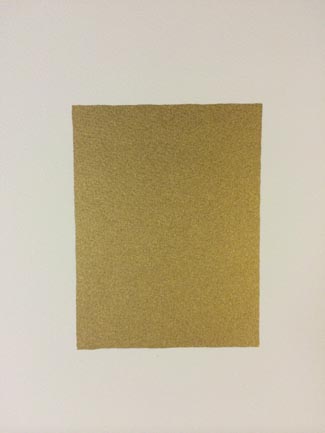 Then it's a case of printing the first layer of black, which is the background, and then another layer of gold over the top of that...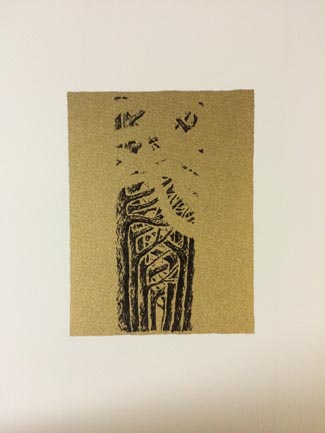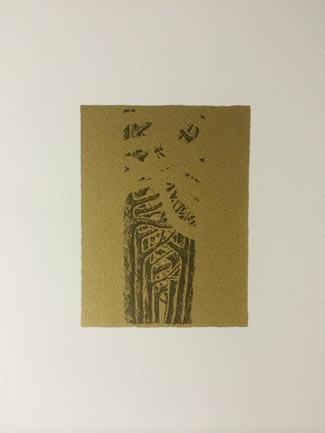 And so on. To me this kind of stuff is endlessly fascinating, but I can appreciate that photograph after photograph of what seems like an interminable process could be construed as a bit dull, so, fortunately for you, Comrade Winstanley has created a nice animated gif to demonstrate the process in a modern, zingy, zappy kind of way. It's like witchcraft, only without the hangings on the village green.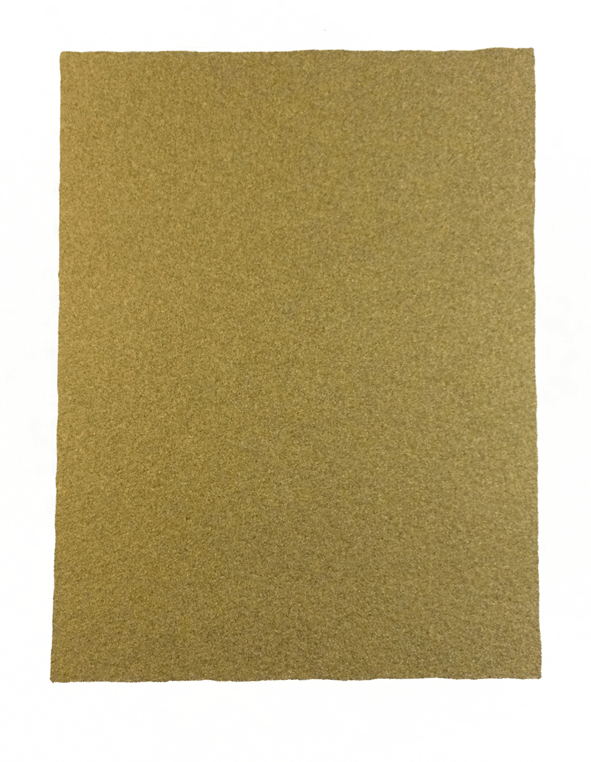 I'm afraid you'll have to refresh the page if you want to see that again, or if you missed it as you were checking your facebook page or something. It's good, isn't it? (Actually it only seems to work once. No idea why. I'll get our technical support team onto it right away. Except they're at the pub. And actually don't really exist. (apparently it works on Safari)) But not as good as the real, finished, 23.5ct gold print. Here's a digital/photographic representation of said article: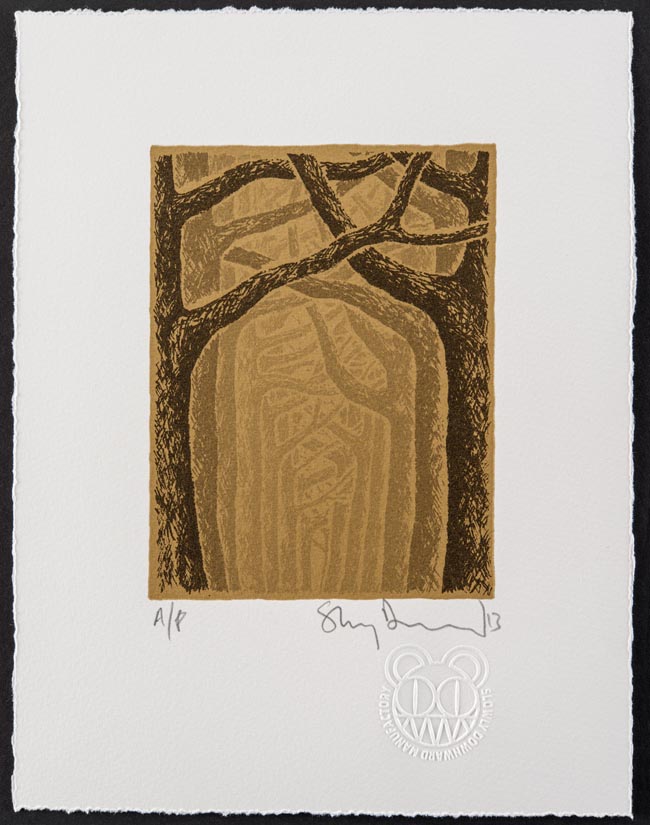 Not fucking bad, was my verdict. So, yes. As usual, the edition is 24 prints, but the price of each print has risen from £200 to £250, because although the price of gold has taken a slight fall recently, the overall trend is relentlessly upward, and besides, the price of good rum is going up all the time.
All of the details about size of print, of paper, and purchasing, and all of that can be found on a little web shop made especially for the Golden Solstice Avenue.

- 3rd December 2013





COMPLETE DOOOM

Cardiff! It's the Diff, as they say, perhaps. You'll be surprised to hear that I had a grand time over there in Wales. It was very welcoming and they have a big market that apparently used to be a women's prison where they hanged people in the exact spot that you can now buy the entire head of a pig.
But perhaps you don't want to hear about the last gurgling breaths of hanged women or the decapitated heads of swine. Perhaps you'd rather hear about Hollywood Dooom at Chapter?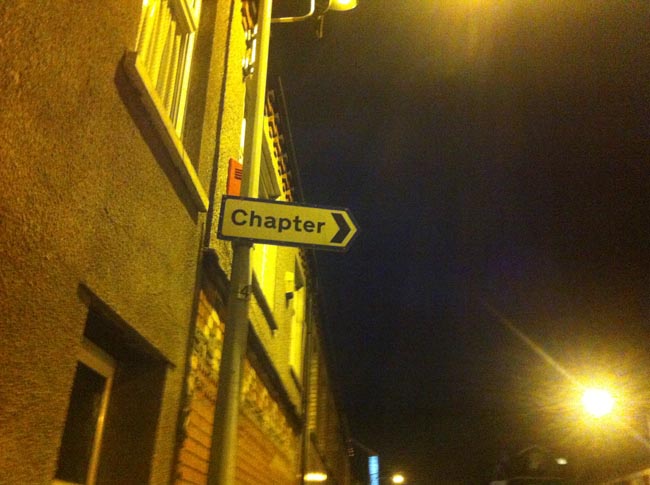 It's probably for the best, really. I heard a lot of things whilst I was innocently strolling the streets, but it wasn't what they tell tourists. Well, I hope it isn't. Anyway, yes, so. Here's a picture of the finished mural: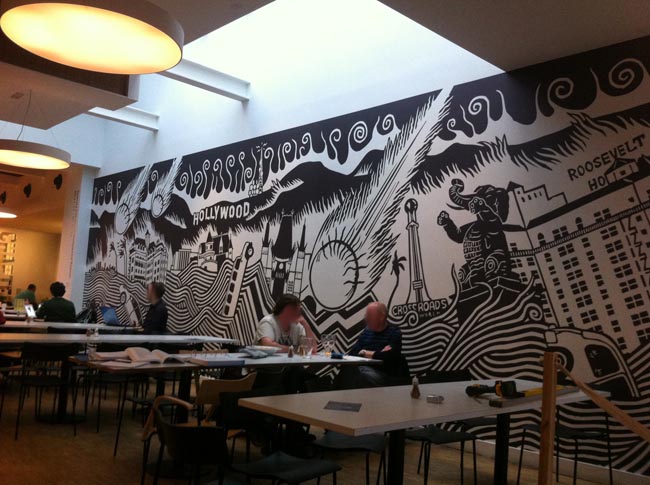 There are also a lot of prints up on the other walls, but cleverly I haven't got any photographs of them. So, the show is up until the beginning of March; there should be some merchandise associated with the show at the Chapter shop very soon too. If I get it together.

- 2nd December 2013





INSTALLING THE DOOOM

Well. For fuck's sake. What do you expect me to do? There's this big wall in Wales, and the idea is that we should put up a massive version of HOLLYWOOD DOOOM on it. Here are a couple of photos of what we in the industry call the 'install'...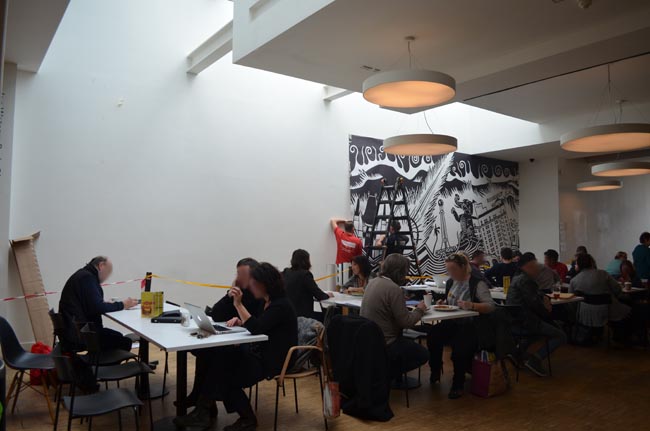 Look at that. It's fucking massive. I hope you appreciate the way that I've blurred the faces of the people there, just like Google do. They were just trying to have a nice time. I'm not about to blow their cover.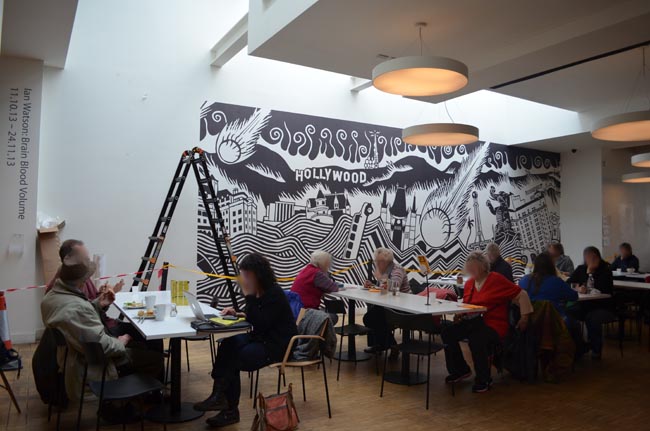 This photo is obviously from a bit later. The first blurry people have gone, and now there's a new crowd. Again, I have blurred their faces, in an attempt to protect the innocent and avoid litigation. Later on, the wall was finished, and 'everybody' was happy.
So yes, anyway. The show opens on Friday 29th November, at Chapter in Cardiff, and it runs until the impossibly distant date of 2nd March 2014. I may be dead by then, as may you. For information, less leavened by doom, please visit the perennially upbeat Chapter website, HERE!

Yes. There will be a lot of other prints in the show too, including Tremendous Meteorite and many more. Never seen before in the UK! Ideal for zmas presents for the terminally depressed. Or the 'doomer' in your family. Oh, I don't know. You might be better off staying at home, watching telly or something. Salut!

- 27th November 2013





CARDIFF DOOOM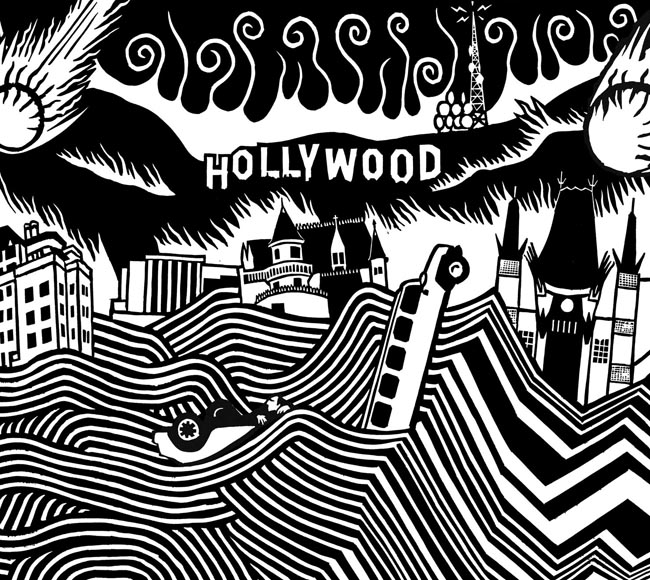 I have an exhibition in Wales, for the first time. It's at Chapter in Cardiff, and it's called Hollywood Dooom, and it runs from the 29th November 2013 until the 2nd March 2014, and it's in the bar! Consisting of a giant 10-metre long vinyl mural and a large selection of the work displayed some time past at Subliminal Projects in Los Angeles in the Lost Angeles show, it's the first time that many of these prints have been seen in the UK.
For further information, directions, and stuff like that, visit Chapter's website here... And, yes; "Chapter is an ambitious, multi-artform cultural space based in Cardiff, Wales that presents and produces international art, performance and film alongside a dynamic social space."

- 25th November 2013





FAICAHIIOE

The eagle-eyed and large of brain may have instantly figured out that the letters above are a clumsy acronym; far away is close at hand in images of elsewhere. Well yes. I wouldn't have got it either. I would, I suppose, have preferred the url 'faraway.co.uk', but unfortunately that space is already taken by a site which promises 'eternal internet war'. Not exactly my cup of gin. Anyway. Where the fuck was I? Oh yes. The ungainly acronym above is now attached to a domain name and it's there that you may, if you wish, purchase some rather lovely prints of several of the paintings which attracted so much attention whilst on display in London a little while back. Here's a link.
I am still drawing trees, you know. Even though I promised that I'd stop. I can't, though; it's like an addiction. Only not like smack or crack or tobacco. Nowhere near so much alleged 'fun'. An addiction to 8B pencils. I will stop soon though. I think.

- 14th November 2013





SOLSTICE AVENUE PREPARATIONS

Readers of this sorry excuse for a blog might remember that for the last couple of years I've been producing a very limited number of prints made with gold dust to commemorate the winter solstice. The last two were of holloways, and this year I've branched out (ha ha) into avenues. It was kind of hard to work out how to draw it, but instead of boring you with a lengthy description, I'll put some photographs up here and try to explain the process of preparing to make the print.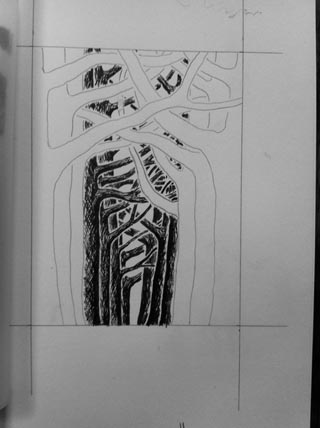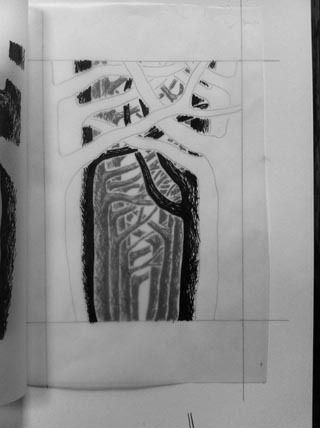 I couldn't work out how to make it work for a while, as the avenue drawings I've been doing in pencil have white space around the branches to make them stand out from each other. Otherwise it's just a kind of black cloud in the shape of a rectangle. It's easy and anyone can do it. This sketch for the print is done with tracing paper stuck into a sketchbook with cellotape. The trick is to draw it backwards.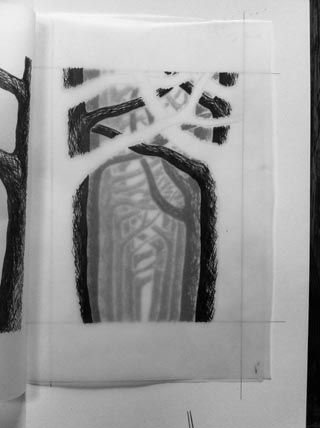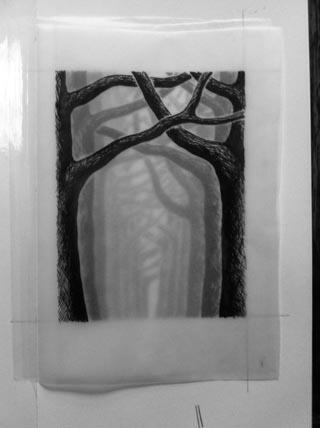 Then it was a matter of tracing the tracings with an opaque pen onto a kind of translucent film. The opaque ink is red, for some reason. See here: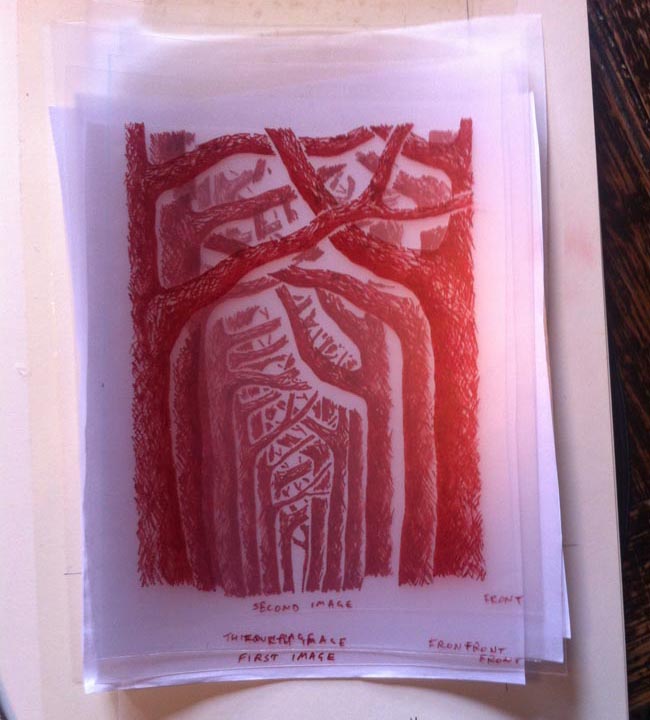 Another terrible photograph from me, completely unrepresentative of what I'm aiming for, as the four images that'll make up the finished print will need to be carefully registered so that the branches, and the spaces around them will mesh properly, and the trees will recede into a golden mist.
I'll post up some pictures of gold dust screenprinting soon.

OH AND YES

I meant to announce that there will, very soon, be a small online shop selling prints of the paintings Nether, Poor End, Hurt Hill, and Soken Fen. From the 11th November, if all goes to plan.



- 5th November 2013





APOCALYPSE BOUTIQUE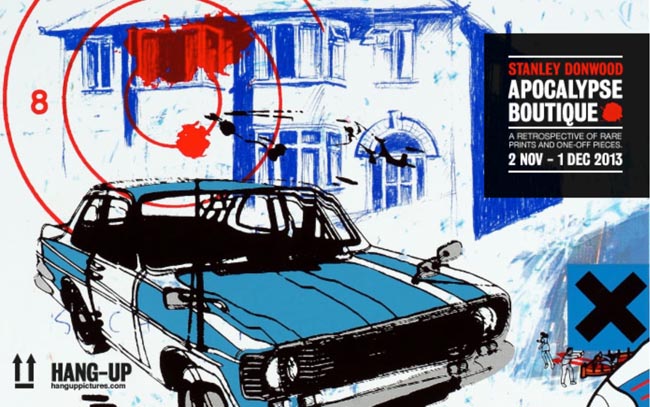 I have another exhibition and it's coming right up. In fact, as I type, a large van filled with paintings, prints and associated impedimenta is heading towards Stoke Newington in London. This exhibition is called Apocalypse Boutique and is is a strange kind of sample of what I've been doing for the past eight or nine years.
So there are some pieces from the very first exhibition I ever did, the one when I was so scared I wore a wig and a pair of specs to disguise myself at the opening night. Also on display will be the first screenprint ever produced by the Slowly Downward Manufactory, as well as a lot of prints that have sold out from general sale.
Some of the work is painted, some printed, and some a combination of the two. Although there are other printing techniques employed here, a lot of the work was screen-printed at the Slowly Downward Manufactory.
The Manufactory was established in 2004, and consisted initially of a second-hand screen-printing table, myself, and Comrade Winstanley in a freezing cold warehouse.
The idea was to produce limited editions of my artwork, and with the stupidity that was to become the Manufactory's hallmark, the first print to be produced involved the accurate registration of eleven colours, including the industry standard cyan-magenta-yellow-black, as well as a colour that I specified should look 'like dead flesh'.
It was so cold that gloves were required to prevent our own flesh from adhering to the freezing metal of the screen-printing table. The result of this first foray was the print Such a Pretty House, a reworking of the artwork I'd done some years previously for the Radiohead single 'No Surprises'.
Many years have passed since then, and the Manufactory has moved from a freezing cold warehouse to a series of inadequate, unsuitable and inconvenient premises until finding a new home for 2014 that has radiators and even a flushing toilet; precisely the sort of arrangement that we should have sorted out ages ago. Never mind, never mind.
Despite the many obstacles and handicaps we have had to overcome, we have done a fuck of a lot of work; filling galleries in London, Los Angeles, Tokyo, and Rotterdam, to name four that I can remember.
Anyway, in London's ever-surprising Stoke Newington you can see various examples of what I have painted and what the Manufactory has produced over the years. I hope you will like it.

The exhibition runs from 2nd November until 1st December, at the Hang-up gallery, and the opening 'drinks reception' is on Friday 1st November, between 6pm and 9pm.

Hang-Up Gallery, 56 Stoke Newington High St, London N16 7PB.
Telephone: +44 20 3667 4552
Email: info@hanguppictures.com
Web: www.hanguppictures.com

- 25th October 2013





FAR AWAY IS CLOSE AT HAND FOR LONGER

The exhibition has been extended for another week. It will now end at 7pm on Saturday 26th October.

- 18th October 2013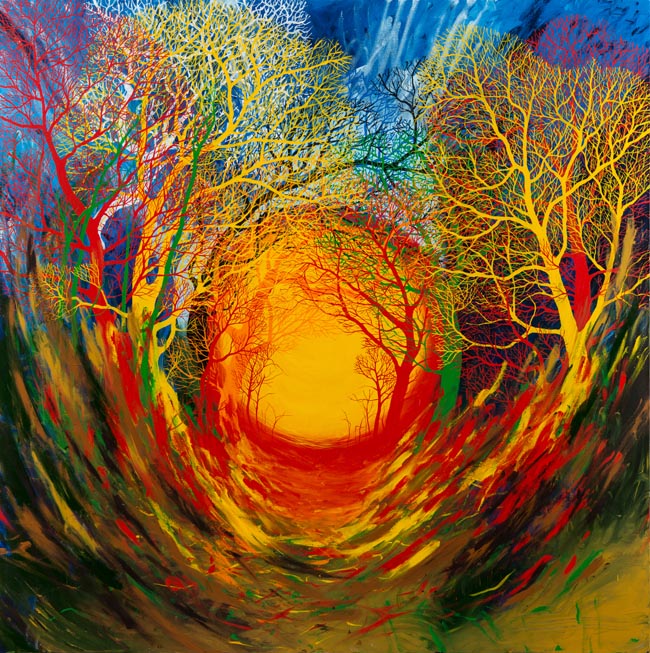 This was the last painting I finished, and it is called 'Nether'...
I have some small fragments of news in connection with the forthcoming exhibition. I decided in the end that I would make stickers of that blue plaque thing, so they'll be being given away, as will a stack of Universal Sigh newspapers which I discovered under a table in my now desperately untidy studio. So if anyone failed to get one back whenever it was (in 2011?) that they were given out, now's your chance to complete your collection of weird ephemera associated with Radiohead.
I'm pretty sure that the exhibition will have the paintings upstairs and the drawings downstairs; there are about two dozen original drawings, including the large Avenues I've been doing, as well as various early sketches for the Holloway book which date from soon after the strange trip I took to Dorset.
The original drawings I made for the book will be exhibited, but not the open edition of letterpress prints of the images, which are still available from Caught by the River, here. (Scroll down a bit, oh and yeah, I've got to print some more of the second image)
Then there are the laser-etched 'prints' made at the Centre for Fine Print Research in Bristol, which are really something. I hope to continue working with them.
I'm probably not going to 'up-date' this blog again until after the show, so goodbye. I hope that you're able to come to have a look. 19th September until the 19th October, 8 Greek Street, Soho, London...

- 5th September 2013





FAR AWAY IS CLOSE AT HAND IN LONDON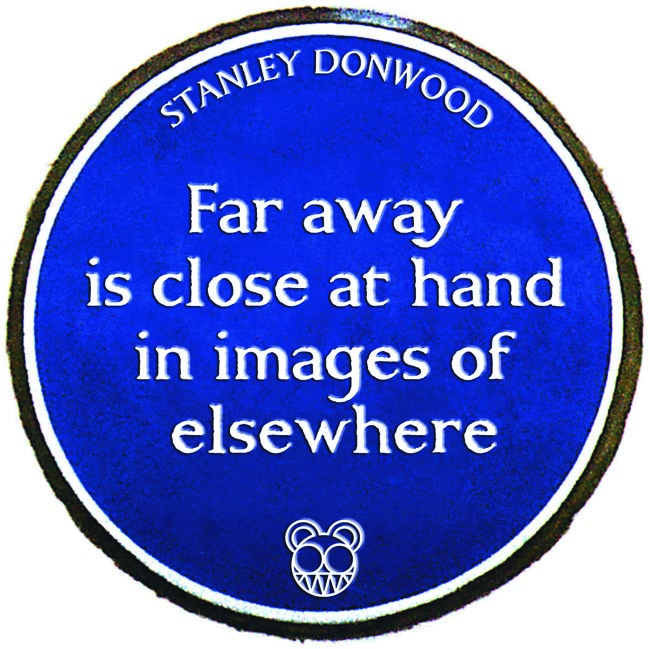 Hello again. I write to say that I've almost finished everything for this exhibition, and almost everything is with the framers. Below, greatly reduced in size and turned into digital approximations of the actual canvases, are four of them, as a sort of taster for anyone interested.
They are called, in order of appearance, Soken Fen, Friday Woods, Poor End, and Hurt Hill.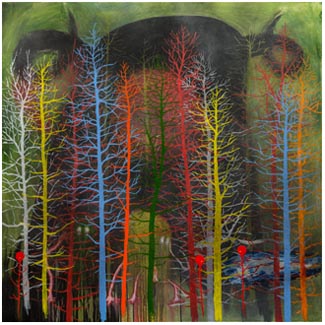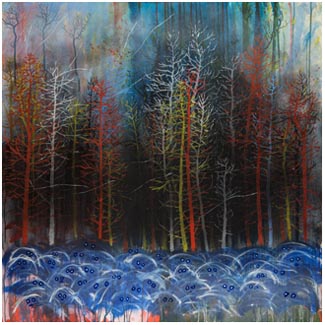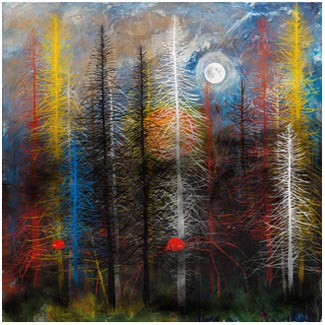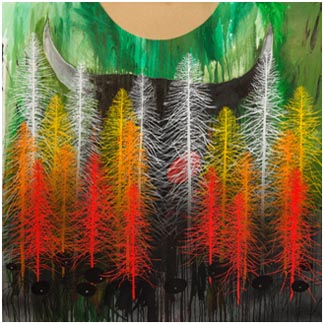 I'm vaguely thinking of getting that blue plaque thing at the top there made into stickers. Good idea? Bad idea? I can't tell. Anyway, that's enough (amateur, antiquated) html coding for me. I've got a painting to finish. Goodbye.

- 21st August 2013





A NEW EXHIBITION IN LONDON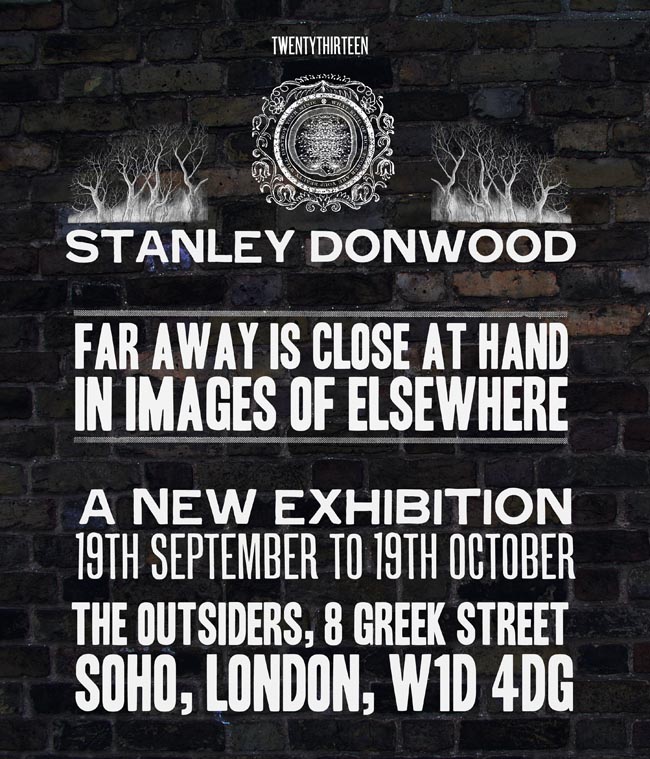 I'm 'pleased' to announce that I will be returning to 8 Greek Street in Soho (the London one) once more, to exhibit what I'm hoping people will one day refer to as my 'tree period' work. I have been painting 'scenes from nature', and 'pastoral vistas'. None of the work, however, was painted 'en plein air' and none of the drawings were either. My technique consists of going outdoors and staying there for some time, and only making pictures when I've been back indoors for even longer and forgotten everything. I am not one of those persons wearing a smock painting at an easel in some beauty spot.

Anyway, enough about me. There will be more than twenty drawings in the show, including all the original sketches, drawings and finished pieces for Holloway, the book I made last summer with Robert Macfarlane, Dan Richards and Richard Lawrence. There will also be a new suite of large graphite on paper works called Avenues, as well as the largest holloway drawing I've done and a pen and ink drawing that was so painstaking and took so fucking long that the glue from the tape holding it onto a bit of hardboard melted onto the paper.
I've also been working with the Centre for Fine Print Research in Bristol, with the aim of producing laser-etched 'prints'. This process uses a laser to vaporise the image onto a substrate; in this case, both black and white paper. Here's Dr Paul Laidler explaining it:
"The process uses carbon dioxide that is excited in a chamber. Emerging as light from an aperture in the chamber, the beam is focused by a series of mirrors, a lens and through a nozzle down to a thickness of approximately 0.2mm. When the beam comes in to contact with a material it cuts through by vaporising it. The nozzle moves across the surface of the material on an x and y axis that allows designs to be cut or engraved with a high level of accuracy and complexity in a variety of materials. The Laser Studio has a 10w, 30w and 200w flat bed laser with a cutting area of 70 x 95cm, 40 x 60cm and 90 x 140cm respectively. Laser cutting involves the use of a powerful laser to cut, etch or engrave into textiles, paper, card, plastics, vinyls, glass and some types of wood. A computer controls the path of the laser over the bed to melt, burn or vaporise the material."
Simple, right? The results are quite mesmerising; to me it looks as if trained paper-eating bacteria have been told to make a picture. The vaporised images look very organic. The CFPR have made vaporised versions of two drawings, February Holloway and Wait Here We Will Come For You. Both will be on show at the exhibition.
But the main thing, perhaps, is the paintings. I started them whilst Radiohead were working on the record that became The King of Limbs, and used photographs of them in an unfinished state as a main ingredient in the artwork for that record, which consisted of, basically, a newspaper. It has taken this long - as well as the looming deadline supplied by the date of this exhibition - to finish these paintings. Other stuff kept getting in the way, and I'm easily distracted too. I've sequestered myself in the studio for the whole summer to finish them, so I hope that people will like them.

I've decided to frame everything in ash wood. The ash is Yggdrasil, central to pre-Christian Norse mythology, which I alluded to in the artwork for The King of Limbs. The ash tree is currently under dire threat from a disease called, imaginatively enough, ash die-back.
Back in January I wrote about the title of the show, Far Away Is Close At Hand In Images Of Elsewhere, saying that some day I'd do something with the sentence. It's a very beautiful sentence to my mind, suggesting both positive and negative sentiments; in fact, it's a very sentimental expression. And this exhibition is also, maybe, my most sentimental yet. Give me a few more years and I'll be painting fluffy puppies or something.

ADDENDUM: I noticed that I said I'd been painting in the studio 'for the whole summer' just back there, which is a lie. I went to London for a week to do that Atomic Drawing Room and then I went and hid in a shed on the Essex marshes for a further week. My apologies for my misleading words.
Also, I've done a bit of searching for the origins of the sentence 'Far Away Is Close At Hand In Images Of Elsewhere' and I found out where it came from.
Here's a link, here's another, and here's the most informative I've yet found.

- 17th & 19th August 2013





MORE ABOUT THE ATOMS FOR PEACE DRAWING ROOM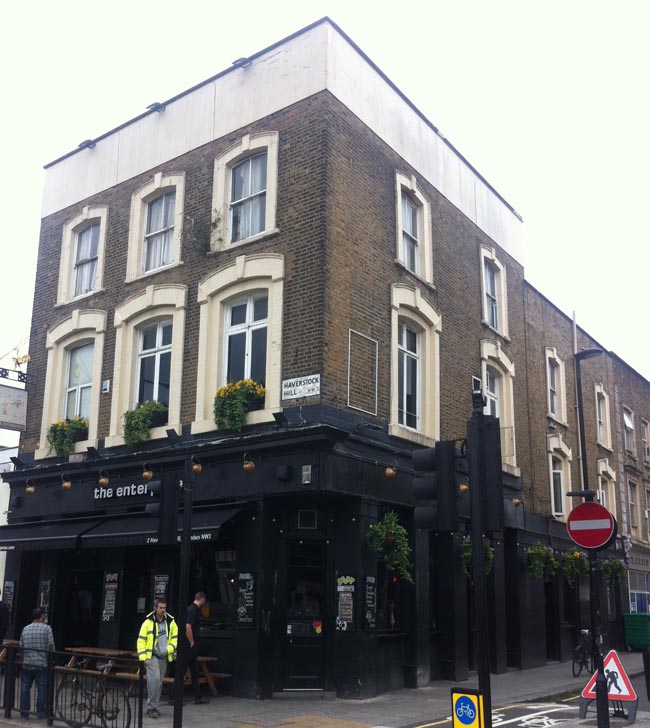 Look at this. It's a pub in north London. Shortly after this photograph was taken, it looked like this: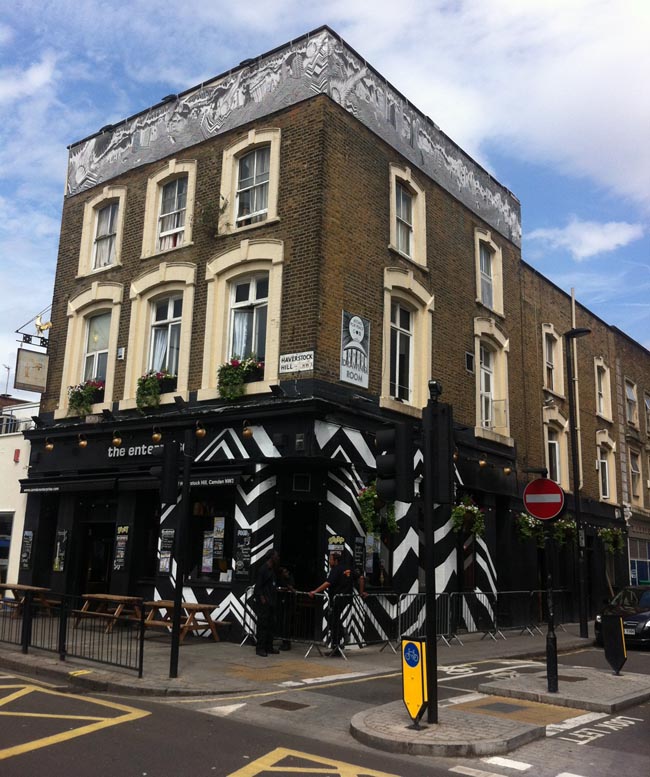 Even the sky looks better. And here are a couple of (bad) pictures of the inside: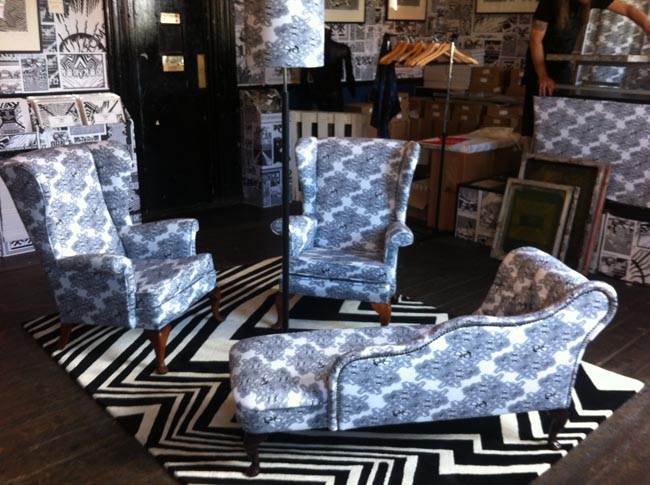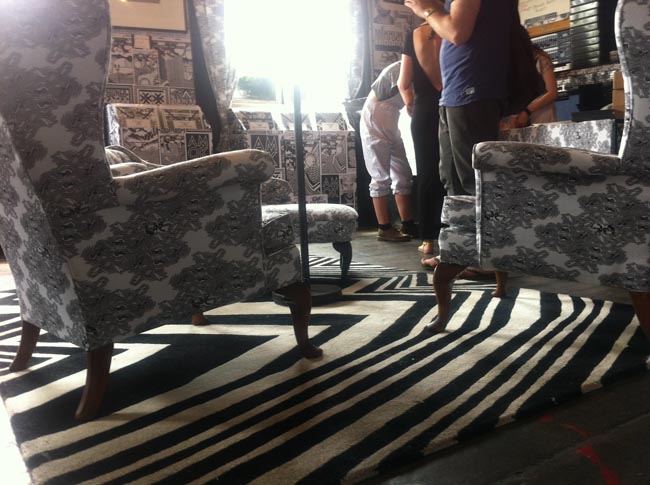 It was totally brilliant and I had a great time setting it up with mucho help from XL and many others. Afterwards I had to go to the Essex marshes to have a little sit down.
I have an exhibition coming up, by the way. I'll post something about it up here soon...

- 14th August 2013





ATOMS FOR PEACE DRAWING ROOM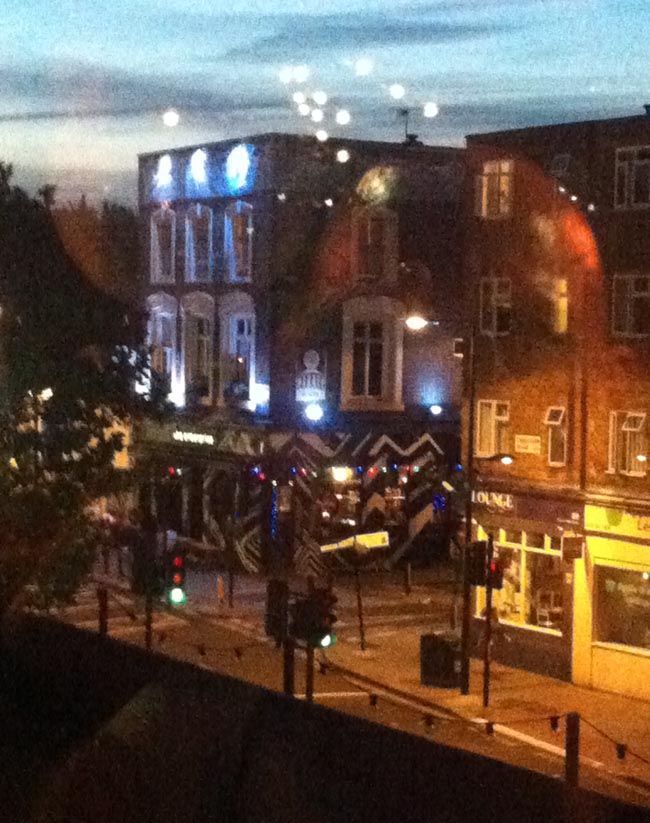 The Atomic Drawing Room is now open, in the upstairs room of a pub called The Enterprise, opposite Chalk Farm tube station and just over the way from the Roundhouse, from where this blurry photo was taken.
The Drawing Room is the only record shop in the world to only sell one record, and that record is AMOK by Atoms for Peace. Each track from the record has been pressed onto single-sided 12" vinyl, with artwork engraved on the back, in new hand-screenprinted sleeves. All nine records are also available as a boxed set.
The room is completely covered in black and white artwork, except for a tiny bit of red. There's lots of artwork for sale too, and up on a stage there's live screenprinting of posters and clothing. In the middle of the Drawing Room is a custom-made rug and a pair of armchairs and a chaise longue re-upholstered in Atoms fabric.
It's up there among the most fucking stupid things I've ever done, and my many and humble thanks go to the whole team from XL who have helped to bring this strange mutant creation into the light. Literally.
The Drawing Room is open from 12 noon until 8pm today, Friday 26th July, and also, for those constrained by temporal concerns, between the same hours on Saturday 27th. Be there or be an ungroovy fucker, as Jools Holland once said, causing national hysteria. Oh happy days.

- 26th July 2013





COMING SOON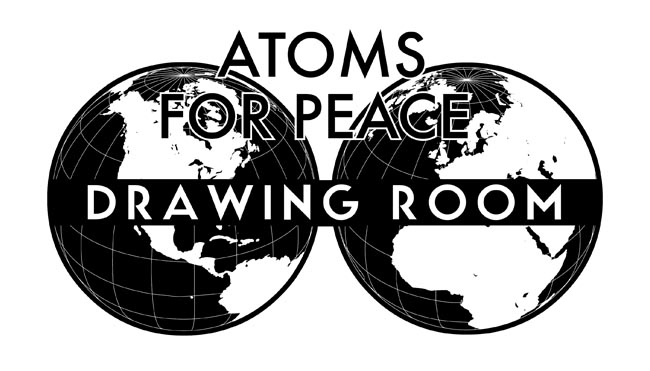 - 10th July 2013





GLASTONBURY FESTIVAL 2013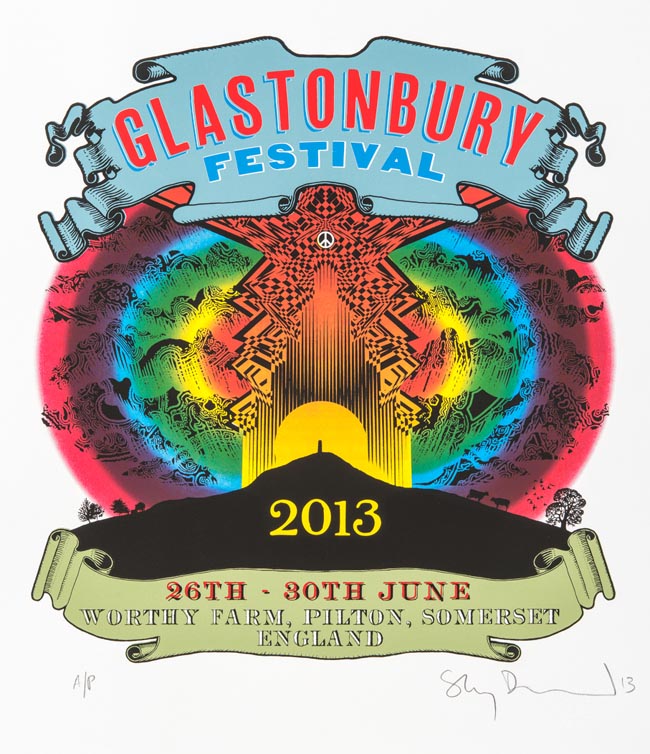 Much to my sadness Glastonbury Festival is over for another year. I wasn't able to show this print online before the festival (apart from a teeny image on the latest Taglibro) because of worries about piracy, forgery and other nefarious activities, seeing as the image is used on the festival tshirts. But here it is. The print is in an edition of 50, and is printed in eight colours (including two metallics) on 270gsm acid-free paper, blind-embossed with the Slowly Downward stamp and signed and numbered by me. The paper dimensions are 600mm x 535mm; and the print costs £125 (plus P&P). Here is a link to the shop bit of this site.
What a stormer the festival was; my sincerest commiserations if you weren't able to get in, and my bewildered incomprehension if you didn't want to go. As ever, Shangri La and Block 9 were my personal highlights. I heard there were some bands playing too. Ah well. only three hundred and fifty or so days until the next one.

- 4th July 2013





SCIENCE FICTION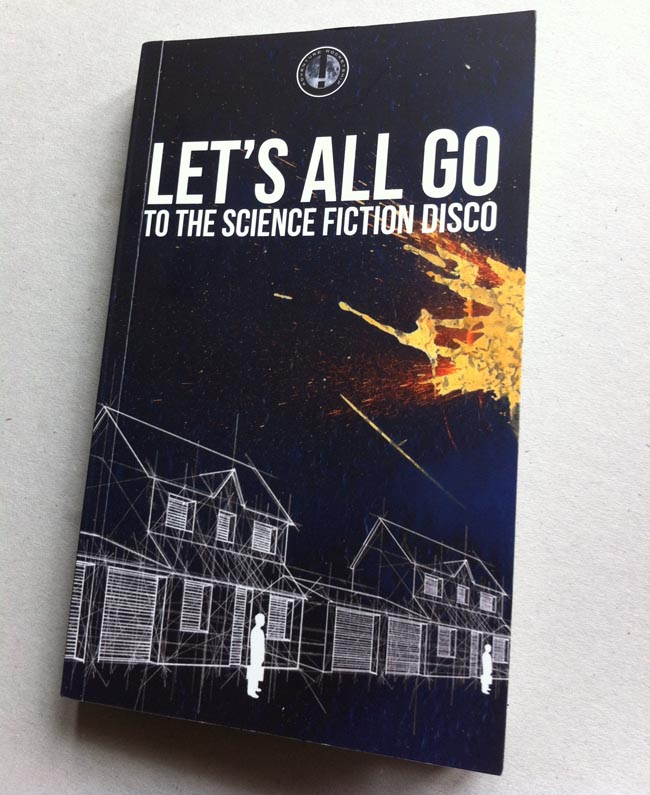 I mentioned before about how I had been persuaded out of the Home For Writers Who Have Permanent Writers' Block to write a new 'science fiction' story for the first anthology in a series planned by a publisher named Adventure Rocketship!. Well, the anthology is out on May 17th, and it looks like the above. The picture on the cover looks oddly familiar. It costs £9.99 and you can pre-order it here.
My story is right at the end and it's called 'One Door Closes And Then Another Door Closes'. I did try to write another, less gloomy story instead but I got precisely nowhere with that, so the publishers had to settle for the usual dreary miserabilism.
There is a launch event for the book on Thursday 16th May in London at Forbidden Planet; there are many more details here, and another on the 18th May in Bristol, also at Forbidden Planet; more details here. The future, hey? It's not what it was, that's for sure.

- 24th April 2013





C90 MIXTAPE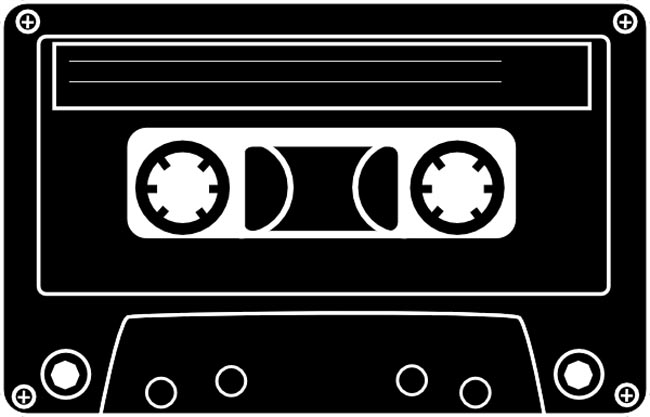 It's been a very long time since I last made a mixtape for anyone, and a long time since I've even thought of it. But I got asked to choose some of the music that I listen to in the studio for a website called (obviously enough) Studio Music. It was a fun thing to do whilst doing something else, which is how mixtapes are made usually, unless its for someone you fancy in which case you spend ages deliberating about each track and then worrying that your tracklisting is in the tiny writing of a psychopath. This wasn't the case here, honest. Anyway, it's here, and there are loads and loads of other studio selections from loads of people. I spent ages looking and listening. It's a great site. Ok, I've got to go and paint. Because I've got a show in London in September. Ha! Yes, it's true. More details soon, as I get them...

- 6th March 2013





I FORGOT

I forgot that there is a Tumblr that you might be interested in. It's here:
WHATHAVEYOUDONEWITHMYFACE

AMOK AND OTHER MATTERS UNCONNECTED

Hello, brothers and sisters. How are you this evening?
I'm finding it hard to get around to 'up-dating' my stupid blog. The computer is not inspiring me, with its general dullness. I find myself nostalgically recalling days when they weren't around. When mobile phones weren't around. When the internet wasn't around. But here I am, typing into a laptop, for the web.
Oh well.
I've been painting and drawing and printing and even writing. I hadn't written anything except my diary entries (viz. this stuff) since about 2006 when a strange email arrived, asking me if I would write a science-fiction story. For money. Ever since I wrote a pulp/noir/detective/conspiracy/dreadful novel called Catacombs Of Terror! back in about 2002 I have loved the idea of writing that is paid by the word. Unfortunately in most cases I am a savage editor of my own work, frequently ending an evening's 'work' with less text than I began it. Anyway, I've not had any success with writing for at least half a decade, so I'm very pleased that I managed to write a story called 'One Door Closes And Then Another Door Closes'. The story will be published one day, I hope, but the commissioner of the story has now asked me to write another, different story. I've said he can have it by next Monday, which is five days' time. I hope I can do it again.
I will keep you posted about that, because they should end up on this site sooner or later, as that's what slowlydownward.com was for all those years ago.

Well anyway, in other news, the record that I've been working on (intermittently) for a couple of years is finally out. You have probably heard it or got it or something, but here are a few pictures, or 'pack-shots' as we call then in The Record Industry.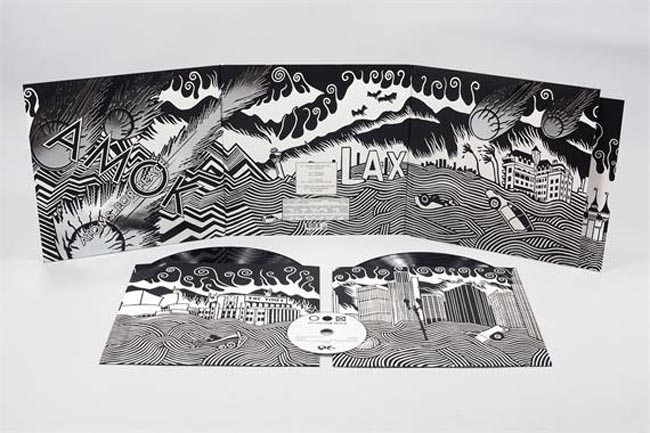 That's the vinyl sleeve. It's a triple gatefold which I've never done before but justified to myself because the artwork was only black and white. Then I fucked up my self-justification by getting silver foil stamped into the meteorites. It is very extravagant and I'm very sorry but I couldn't help myself.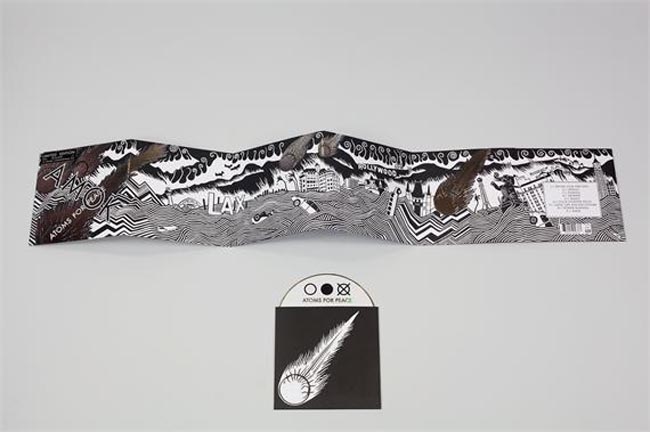 This is the CD packaging. Again very extravagant. My pathetic justification was that 'the packaging didn't use any plastic'. But because of its extreme length it has to be wrapped in plastic to stop it from exploding out all over the place. Again, I'm sorry.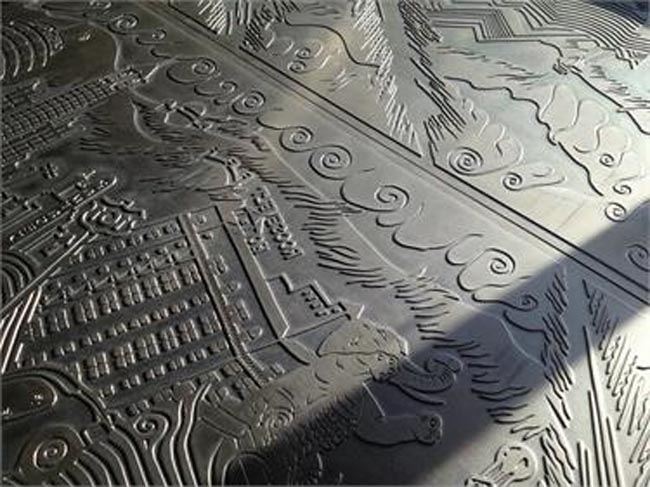 Here's part of the die used to emboss the artwork into the cardboard of the sleeve. This will be used to stamp a permanent brand onto my forehead so that every time I look in the mirror I'm reminded of my folly.
But really, I'm quite proud of this artwork and I hope that everyone likes it. Although I don't want another Grammy, thanks all the same. Save that stuff for the music, I'd say. Thanks to Think Tank Media and Phil Lee at XL for all their assistance with this project.

- 5th March 2013





______________A_________M__O_____________________________K

A record is coming out. It's a good record, and when it comes out it's a good thing.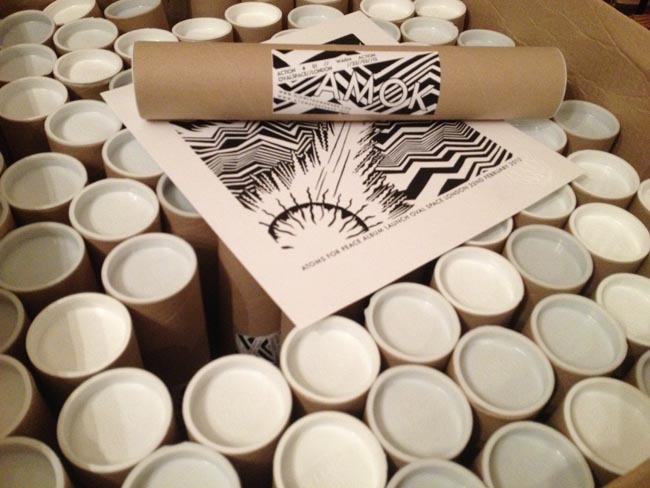 I'm making a warm action happen. 500 people will be given a little screenprint during the night of the launch. It is a small action intended to make people happy.

A lot has happened recently; so much that writing words and pasting pictures on a computer has not been possible. I will try to catch up soon, oh my evil diary.

- 21st February 2013





COMMUTER

There are some giclee prints of mine for sale over at The Outsiders, most of which are works from In Rainbows, a Radiohead record I decorated in about 2007. But one of the pictures they have is of a different vintage. It's called 'Snow Accident Killing'.
There used to be some words painted in white on a soot-covered wall outside a railway station in London which said, 'FAR AWAY IS CLOSE AT HAND IN IMAGES OF ELSEWHERE'. History does not record who painted the words or when, but I do know that as long ago as 18th June 1981 the wall on which they were painted was demolished, leaving only the word 'WHERE'.
Over a decade later, when I was at last able to afford the exorbitant pre-privatisation British Rail fares, I saw that someone had kept up this poetic trackside tradition, as the words had been repainted onto a new wall, and the evidently older word WHERE had been carefully repainted. I learned that the first six words form the first line of a poem called 'A Song of Contrariety' by Robert Graves, but the last four words do not appear anywhere in the poem.
Time passed, and I grew older, and the railway system was privatised and the fares grew almost preposterously exorbitant, but the words FAR AWAY IS CLOSE AT HAND IN IMAGES OF ELSEWHERE remained constant, sometimes becoming shabby, other times showing a fresh coat of paint. Around the turn of the century I began collecting graffiti tags from around London, writing them down in a notebook. I noticed that the majority of these tags were monosyllabic or disyllabic - FUSE or COSA being examples. One of the tags was MYTH, which fitted in exactly with the Minotaur/labyrinth obsession I was suffering under (and the reason for my frequent exploratory trips to London). One morning I noticed a new MYTH piece, a beautiful multicoloured work. It was right on top of the white painted words of FAR AWAY...
There is nothing left now. Graffiti of any kind does not last long, and the tracksides are harder to get to now. Some time early in the 21st century I made the picture below, a peculiar sort of homage to MYTH. Perhaps also to Piranesi, and to Mac Operating System 8 or 9.
Perhaps one day I will do something about FAR AWAY IS CLOSE AT HAND IN IMAGES OF ELSEWHERE.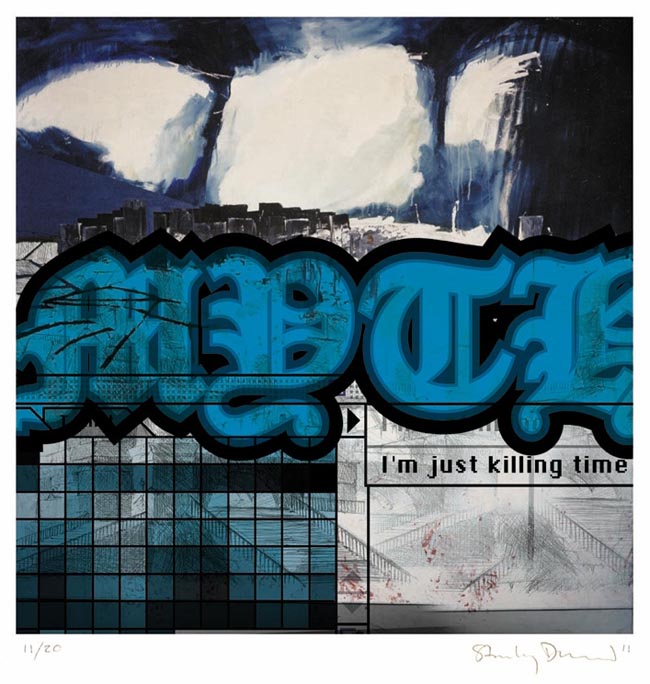 - 24th January 2013





ANIMATED DESTRUCTION

More days pass, and it's with a certain amount of glee that I present this animated gif. To create this, the artist INSA painted the Los Angeles offices of XL Recordings four times, and photographed each version. Then he made these. Never before (not, at least, as far as I know) has anyone ever made an animation in such a laborious manner. Even the little bushes look good.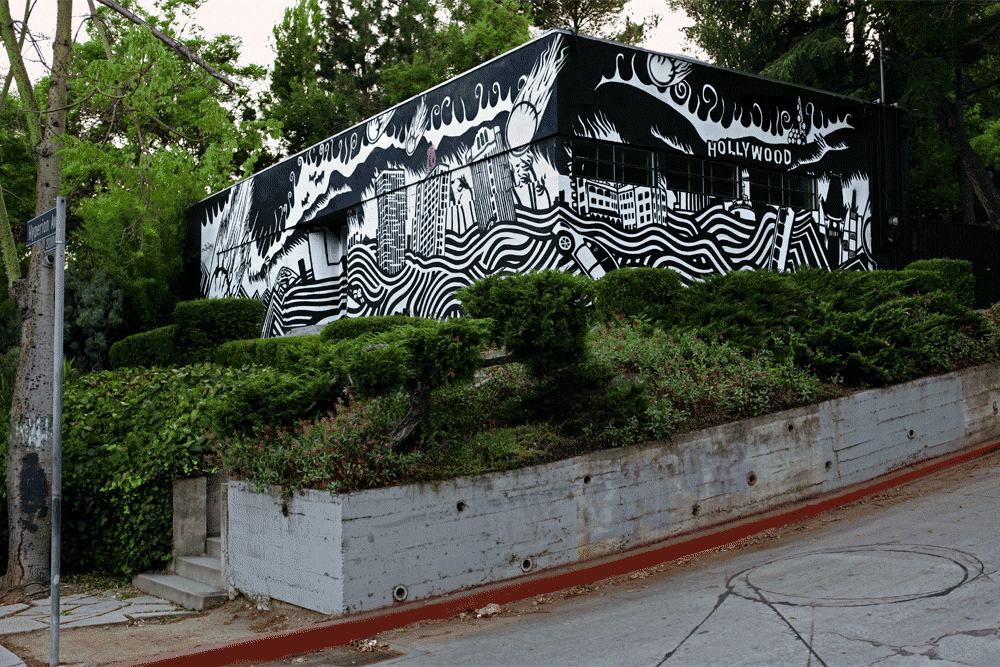 Please be aware that if you make the pilgrimage to LA's Hyperion Drive, it's very unlikely that the mural will be moving in this manner. Not unless you do a load of acid. And even then, you never can quite tell what's going to happen. The last time I tried it a man pointed a shotgun at me.
INSAs website is here.
More animated gifs and blurb here.

- 7th December 2012





AMOK

http://atomsforpeace.info/

- 4th December 2012





Stuck Up Piece Of Crap

Some time ago I contributed to a book. The book is now out, and it's only fair to the editor that I do my best to let people know about it. It's not often (it's never) that I quote from the website known as 'Cool Hunting', but it's very late and they actually put it quite well:
Founder of the record label Breakbeat Science and an early proponent of drum and bass, DB Burkeman wears many hats. Most recently, he took up the role of editor with his book Stickers: Stuck-Up Piece of Crap: From Punk Rock to Contemporary Art.
Stickers proudly displays Burkeman's collection - a mass he's accumulated over the past 30 years - as well as essays from Shepard Fairey, Bill McMullen, JK5, Stanley Donwood, HAZE, Moby, Lance Mountain and collections from several other prominent sticker collectors and makers such as Kaws, Espo and Invader.
The encyclopedic document covers a wide swathe of contemporary culture where stickers have been involved. With 4,000 examples, stickers span the Velvet Underground's Warhol banana sticker album cover to DIY postal stickers gracing NYC street lights.
Compiled according to genre, Stickers begins with punk rock and hardcore, goes on to skateboarding, early hip-hop, political messages and graffiti tags. Pages of actual stickers designed by Maya Hayuk, Ryan McGinness, Aiko, Todd James, Surface to Air, Barry McGee, KR and more allow you to get in on the action. DB says, "After three years of insane work and 6000 stickers all over our house, my family's feeling about the book finally coming out is "Thank fuck!"
Well, that was a report from'Cool Hunting'. Feel hip? So anyway, more about the book and the truly out-of-control project that its become here (the shop) and here (the blog).

- 14th November 2012





Occupational Hazard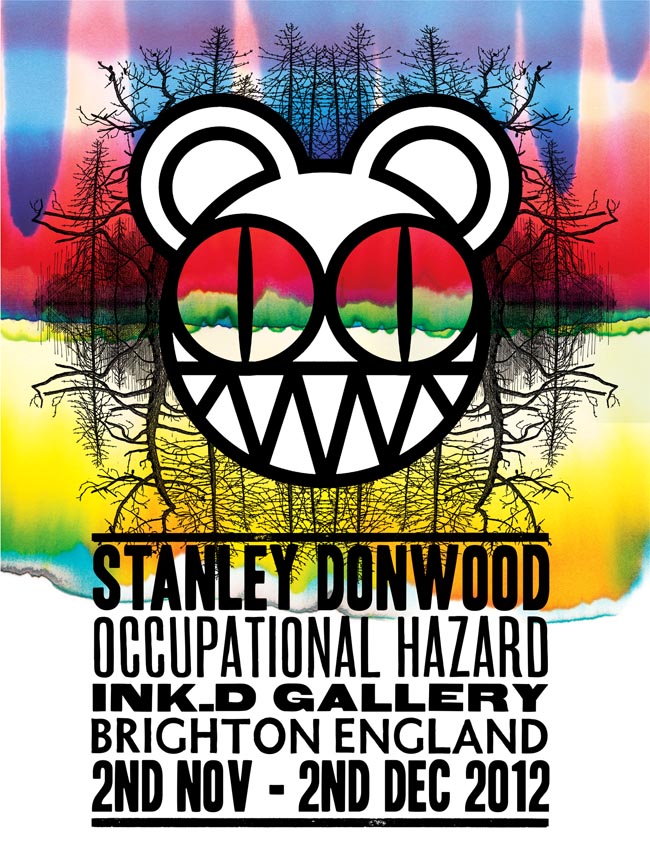 As you can see, the compact-and-bijou Brighton gallery Ink_d has enticed me away from my usual haunts. Lots and lots in this show; in fact, I'm not sure it will all fit in. I'll just have to get down there with my tape-measure and see. So, yes, the gallery is at 96 North Rd, Brighton, BN1 1YE. You can phone them on +44 (0)1273 645299, or email them on gallery@ink-d.co.uk. Opening night on Thursday 1st. Contact the gallery for more details, press release, hype, et cetera. The gallery's website is here.

- 24th October 2012





Ims Menoo

The only night out where you get to hear well-spoken filth and hand-cranked gramophone records whilst drinking locally-sourced hooch. Be there or be an ungroovy fucker, as Jools Holland once memorably said on tea-time telly.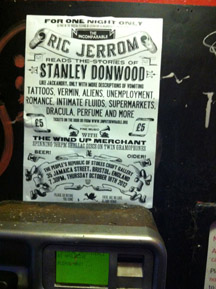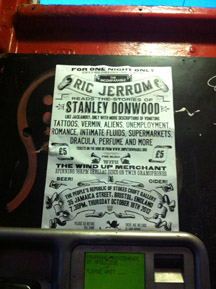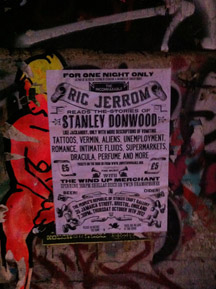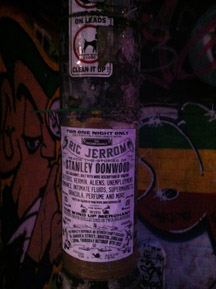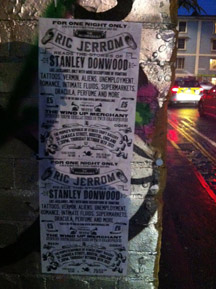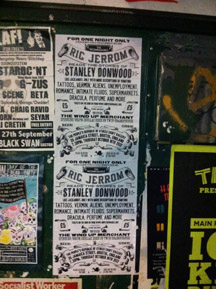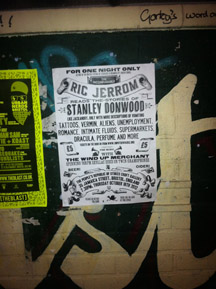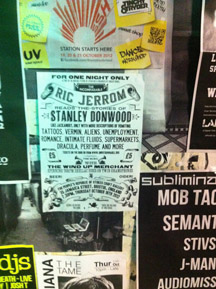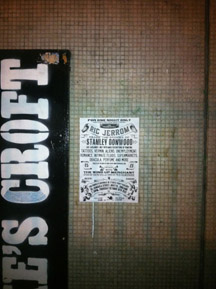 - 15th October 2012





Welcome to the O2 Arena.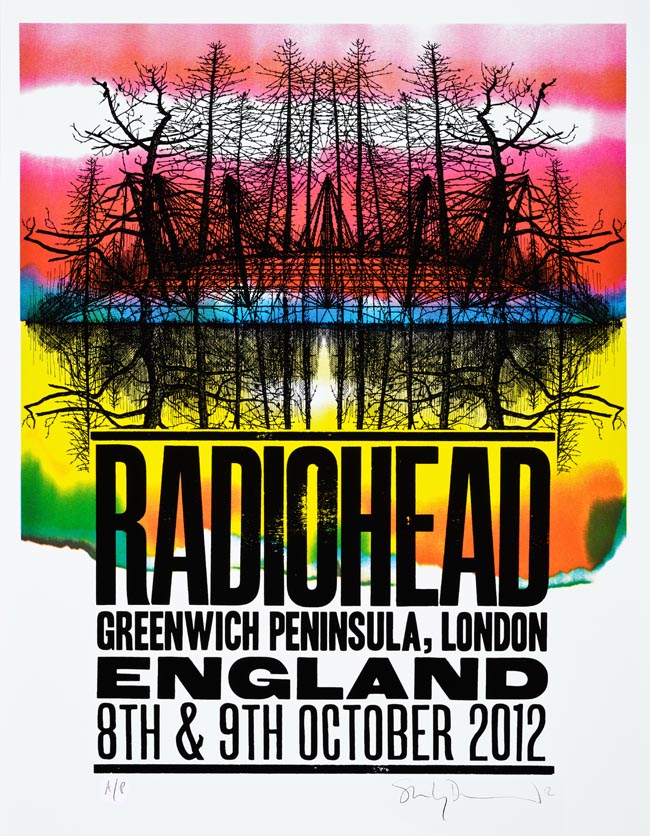 This print is called 'Terrordome' and it's a 4-colour screen print in an edition of 188, priced at £100.
Printed on 270gsm acid-free archival paper sized 485mm x 640mm, here the Dome is shown overgrown with trees, the chromotographic blend of multi-coloured ink referencing the toxic sludge that had to be cleared from the site before construction could begin.
It is on sale at the venue itself, (which must be referred to as the O2 Arena) and also from here.

- 9th October 2012





The Tunnels.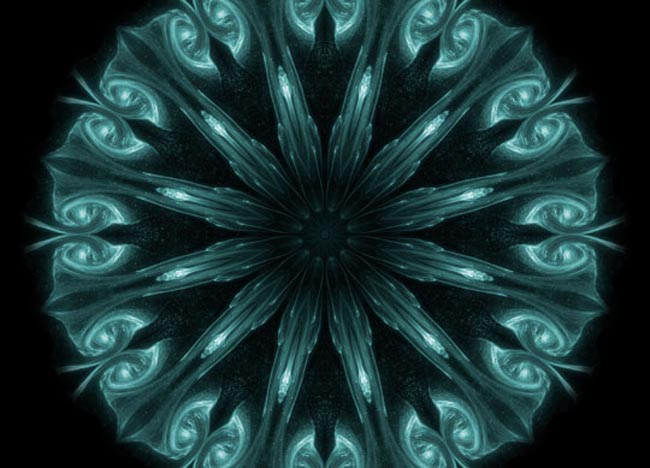 Keen observers with powerful memories may remember that this time last year I was in a tunnel underneath Waterloo station in London, building a maze. Ah, happy days. Well, I couldn't do anything down there this year because of 'other commitments', but that doesn't mean that nothing's going on down there in the catacombs. In fact... Bedlam is the final part in a trilogy of mind-blowing immersive art experiences at the Old Vic Tunnels.
In the heart of London underneath Waterloo station, Bedlam presents major installations and special one-off projects by a crack team of artists assembled from the four corners of the Earth inspired by the Victorian mental institution of the same name. Not only a hospital, the original Bedlam was also a macabre curiosity where the chattering classes would pay to visit and gawp at the disturbed inmates.
Contributing artists include Antony Micallef, Conor Harrington, Dan Witz, Kelsey Brookes, Lucy McLauchlan, Ian Francis, Doug Foster and 3D.
Bedlam is open to the public from Tuesday October 9th until Sunday October 21st, 1pm - 9pm daily.
And entrance is free. Visit www.lazaridesbedlam.com/ for more information...

- 8th October 2012





An Event in Bristol, England, now with a poster.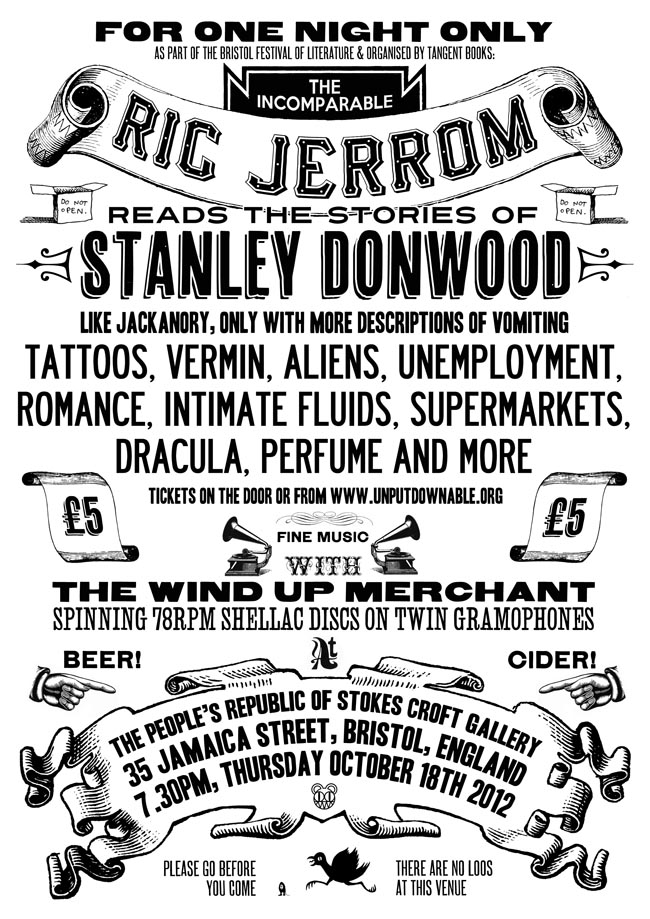 Today I have mostly been making this poster. I nearly fitted everything on, except the words 'Seating may be provided for the elderly, the infirm and the inebriated'. If you find yourself with absolutely nothing else to do and a spare fiver, do come along. There should be some art on the walls too.
And if you like, click on the poster above to download a zipped pdf of a printable A4 version...
Below is a photo of the venue. It will look different in the dark.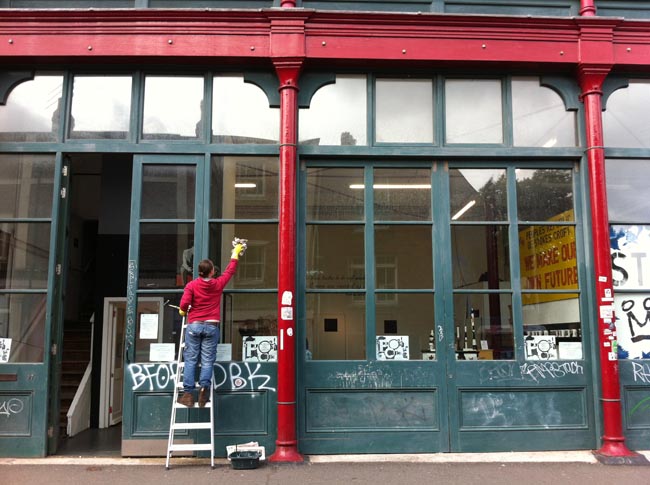 - 23rd September 2012





An Event in Bristol, England.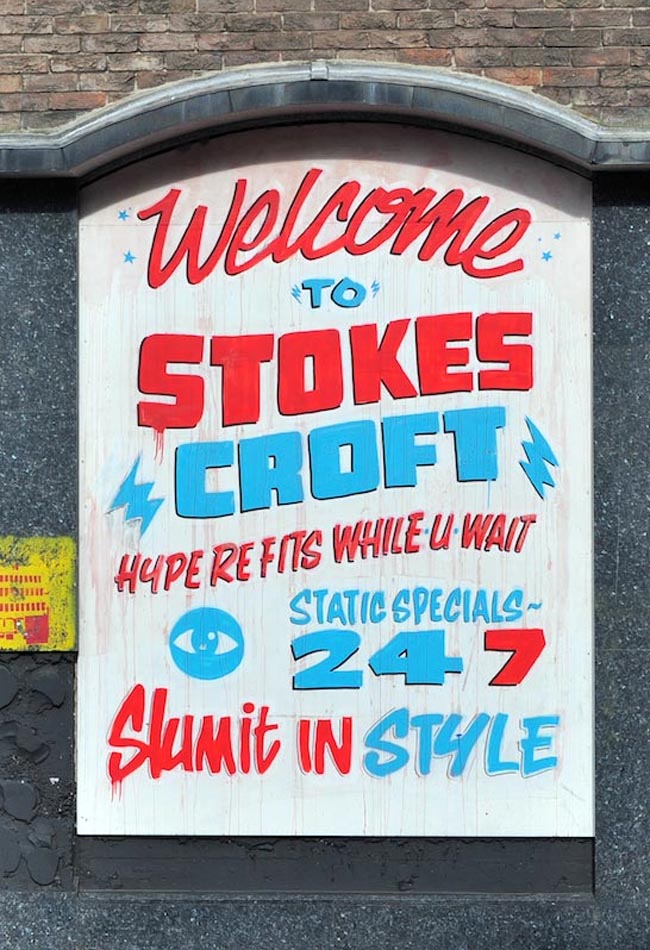 As, ostensibly, part of 'Bristol Festival of Literature', the esteemed Mister Ric Jerrom will once again be reading from the selected works of Stanley Donwood, ie., me.

The event is on Thursday October 18th at 7.30pm, at The People's Republic of Stokes Croft Gallery, 35 Jamaica Street, Bristol, BS2 8JP.
Mr Jerrom will be joined by gramophone 'Disc Jockey' The Wind Up Merchant, and I'm told by my publisher (Mr Jones) that I should really come along as well if I ever want to see any royalties from Household Worms.
There's a bar selling local beer and cider, thank god.
Tickets are £5 from www.unputdownable.org

PS. The place where this is happening has got a blog here. Have a look...

(The photo above is by Justin Staple, from www.bristol-street-art.co.uk.)

- 18th September 2012





Something has happened.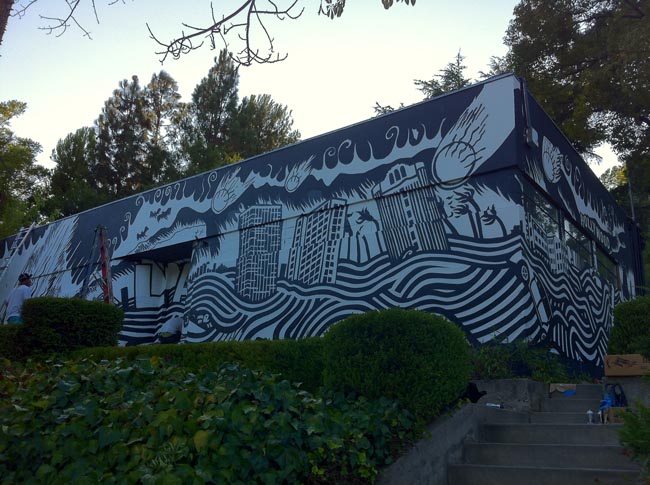 Someone has been painting the offices of XL Recordings in Los Angeles. It looks quite good, no?

- 6th September 2012





Nothing seemed to be happening.




Not much for me to say, but in the proud tradition of the internet I will say it anyway. Look. I've been drawing a picture. I'm not sure how its going to turn out, but for aficionados of pointlessness, I've been using a Rotring Tikky Graphic 0.1 pen on a sheet of 750mm x 570mm deckle-edged watercolour paper, taped to a bit of hardboard. It is taking a very long time. It is like a giant doodle.
In other, related news, with exactly the same technology I drew this picture, which I hope will work as the foundation for the tshirts for the next and final leg of Radiohead's enormously gigantic tour: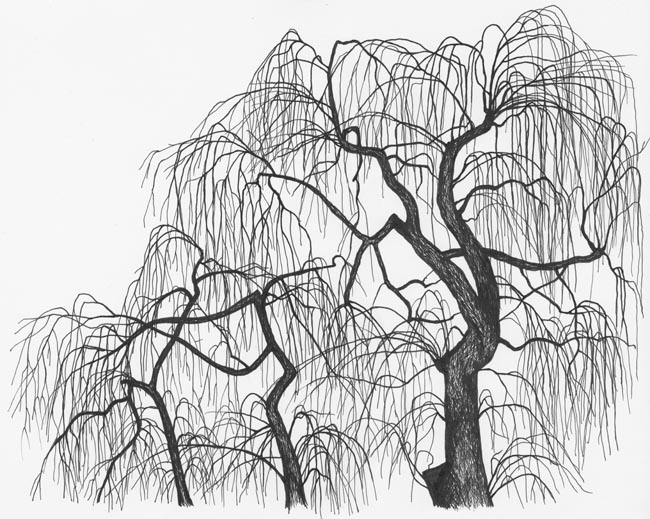 And finally, a completely unrelated item regarding letterpress printing. Here is something that was printed using Victorian woodblock letters of an elderly proofing press situated on the back of a retired Milkfloat in a field in Somerset by myself, Mr Devlin Crease and Mr Cefmor Tallboy this 'summer'.




Nothing to see here. Move along please, ladies and gentlemen.

- 15th August 2012





Citybank Escapee.

After the banking crisis of 2007-8 many people thought that the banks would be firmly disciplined, severely punished and tightly regulated. None of this happened. We paid their fucking bail.
Did they observe the terms of their bail? No, they didn't.
And now even more shocking mendacity comes to light. And look; I appear to have made a print that seems rather appropriate: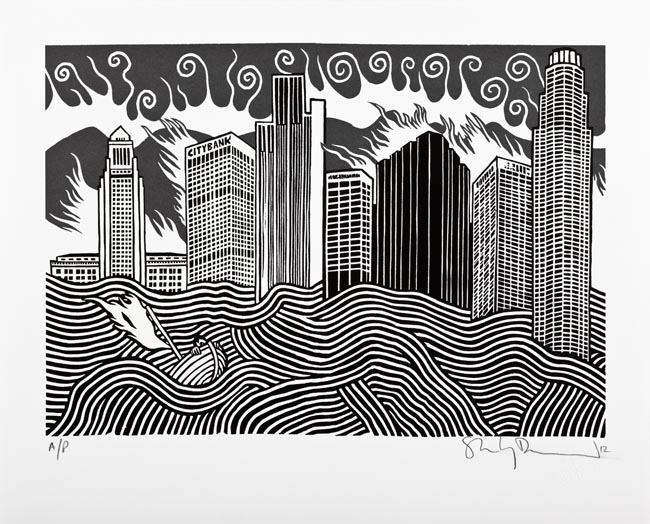 It's called Citybank Escapee and it's a three colour screenprint, which you can't quite see on the screen, as one of the colours is titanium white and one of the others is metallic grey. The third is black. I'm not releasing the whole edition yet; thirty will be available. I wasn't going to release any at all, but this latest banking crime overwhelmed me.
It will be costing £199, and will be available from the shop attached digitally to this very page. Details will be found therein. Any proceeds will not be kept at Barclays Bank.

- 2nd July 2012





Holloway; a book.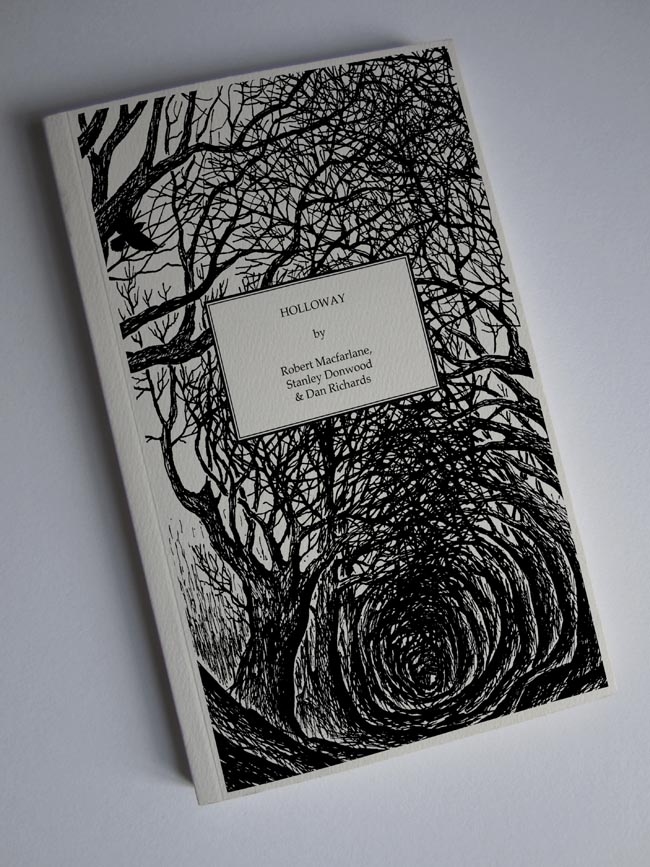 I have been working for some time on a book with the writers Robert Macfarlane and Dan Richards. It is the considered result of a journey the three of us made last September, into the half-forgotten wilds of southern Dorset, where the sea is visible between the steep green flanks of the limestone hills and sudden fogs can disorientate the visitor, where roads become lanes that become tracks that become holloways, rain and foot-worn channels hidden beneath wild roofs of oak and thorn.
We are only making 277 copies, as that is the height in metres above sea level of Pilsdon Pen, the mist-shrouded ancient hillfort where we began our peregrinations. The type has been cast by Richard Lawrence from molten lead, using a 1956 Monotype caster. We aim, we hope, we half-promise, to have produced this book by the first day of July, 2012. We also intend to have 27 copies bound by very special methods and then encased within a slipcase, although this will inevitably take longer. Details about the book are given below. A website for the book is in preparation, and more information will follow 'in the fullness of time'.

Holloway.
A book by Robert Macfarlane, Stanley Donwood & Dan Richards.
Typeset and letterpress printed in Oxford by Richard Lawrence.
48pp in Royal Octavo format (234 x 156mm).
Five full-page line illustrations by Stanley Donwood.
Typeset in 12pt Monotype Plantin Light.
Printed on 115gsm Somerset Book Wove paper.
277 copies sewn and limp bound; £27.70.
27 specially bound copies in a slipcase; price on application.

Expressions of interest to:
Richard Lawrence
50 Hurst Street
Oxford OX4 1 HD
holaweg@gmail.com
Please note that I posted this email address up wrongly on 20th May; if you tried it then please resend.

- 20th May 2012





The larch.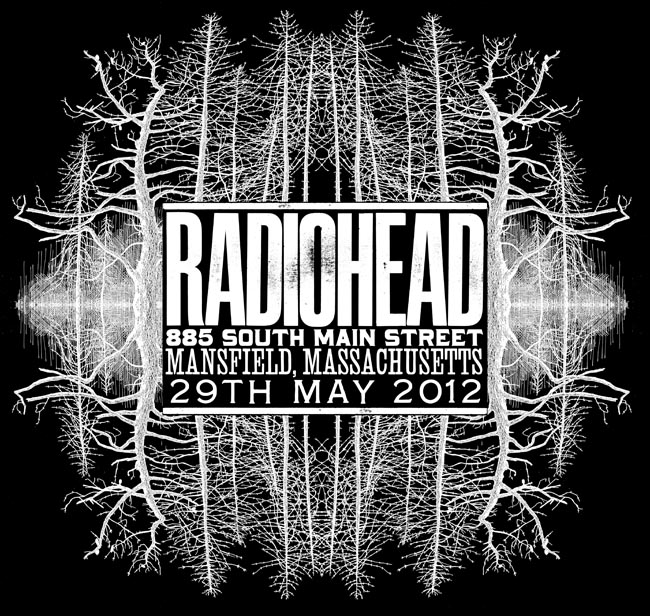 I have spent a few jetlagged hours drawing some larch trees to form the background for the tshirt designs for the next leg of the Radiohead tour. For reasons which now escape me, I decided to do a different tshirt for each date on the tour. Anyway, this is the design for the first date on this part of the tour.
The larch is a strange tree; a conifer that is deciduous. Its needles fall in the autumn, while all the other conifers stay green all through the winter.

- 6th May 2012





Electronic 'book'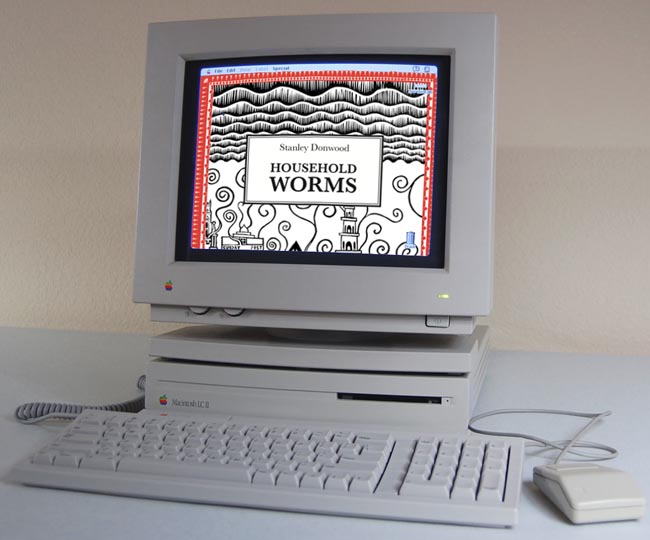 Good afternoon. You may (or may not) be impressed, interested or bemused to hear that my intermittently dreary book Household Worms is now available as an 'e-book' from those responsible corporation-tax-paying booksellers Amazon. The publisher, Mr Jones, has gone to considerable lengths to ensure a relatively seamless transition from page to screen. Now, if you are the kind of person who dislikes 'lugging books about', you can read the Worms in comparative secrecy on the tube, the train, the bus, or the park bench, where you may like to accompany your reading with the consumption of a can of Tennents Super, the incredible 9% lager. Trust me, it'll increase your reading pleasure, up to a point.
Anyway, go here to find out more.
It's available in the USA, the UK, Germany, Spain, Italy and France, but apparently nowhere else. If you live elsewhere I advise you to complain vociferously for your right to buy Household Worms in digital form. Also, if you don't live in the UK you might find Tennents Super hard to come by. But I'm sure there are regional specialities to sample.

- 17th April 2012





Red Maze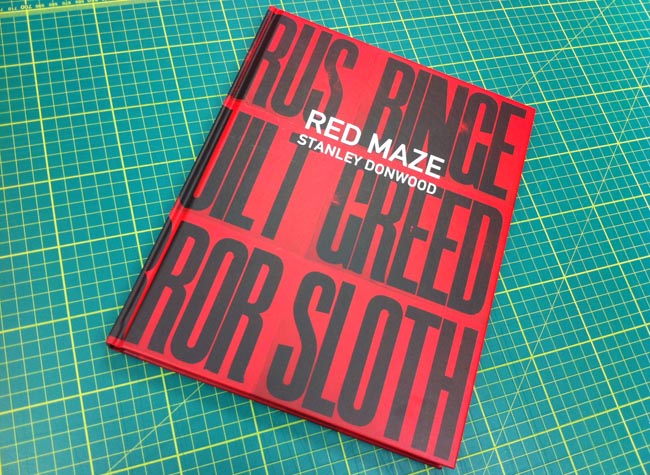 Morning. It's come to my fractured attention that the Red Maze book, a 160-page hardback book containing accounts and pictures of almost everything I'd done up until 2009 hasn't been available from the online Slowly Downward shop for ages. Why this is I've given up wondering. Anyway, if you haven't already got it, and you like a) my work, and b) books, then you might want to buy it. And now you can, from this French shop. It's cheaper too! Everybody wins! Except me, because I dont get royalties for this one.

- 4th April 2012





Other people

Good evening. Or is it? It's okay here; that's nice for me, isn't it? I've had 'a day off' and it was great. Mending my coat, talking to the cat, that sort of thing. Anyway, I didn't turn on my computer just to write about my mundane existence, oh no. It's worse than that. I'm bragging. By which I mean here are some links to some things written by other people about Household Worms.
Here is a review of the thing.
And here is a little interview sort of affair from the same place.
And here is another sort of interview, from another place.

- 1st April 2012





Thanks

Thank you to everyone who performed, participated or just turned up and drank all the wine at last week's 'launch' of Household Worms. I am told by my publisher, Mr Jones, that my book has been 'longlisted' for a couple of PRIZES. It's quite exciting, but I'm not sure if I'm 'allowed' to say what they are yet. Mr Jones is my puppetmaster in these matters. More soon, perhaps.
And thanks again. Notting Hill, hey? It's kind of okay, after all. I was a bit worried, having seen that fucking film.

- 21st March 2012





Oh for fuck's sake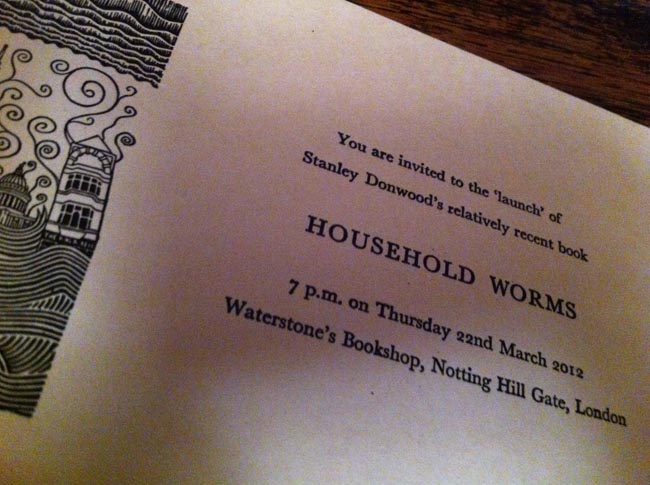 Look, for (I promise) the last time; if anyone fancies coming the 'launch' of my relatively recent book tomorrow night (22nd March 2012, 7pm at Waterstone's in Notting Hill) then I can confirm that it's happening. We've even told the bookshop. Head upstairs. I'm told that everything will be 'fine' and that 'there's nothing to worry about'. The publisher, Mr Jones, asks if I'm going to 'tweet' about it. Am I? Can I be bothered? Does it matter? Is there a viable future for our children? Eventually the sun will implode. Or will it explode? I can't remember. I don't know.
Or why not go to the Barbican instead? PENDERECKI





Front cover print printing

This may be of interest or it may not. Probably not. But anyway...
For the 'launch' of my relatively recent book HOUSEHOLD WORMS myself and Mr Ambrose Blimfield (the designer and typographer of the book) thought it would be a pretty neat idea to print large format front covers and pages of the book to offer to sale to the public. Or, at any rate, the members of the public who turned up to the 'launch'. Despite the fact that we had this pretty neat idea quite late one evening at the pub didn't stop us from carrying out the plan. So here, below, is stage one, the border, printed in red, drying on the rack. It's not interesting.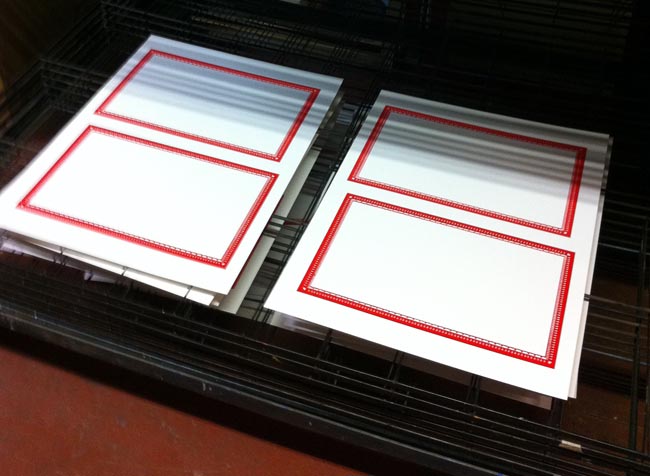 And here is the same rack, only about an hour later, when we've printed the black ink of the illustration. It's still not very interesting, but it's these somewhat trivial accomplishments that keep me from gloom and probably also from various activities bad for the health and destructive to the self. I would generally offer the advice that harmless activities of this sort are a good idea. I'm still here, aren't I?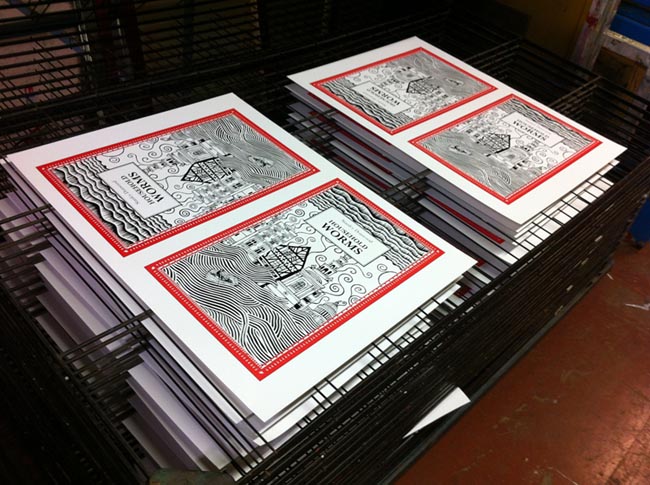 - 21st March 2012

OLDER ENTRIES HERE...